Why study Philosophy at Christ's?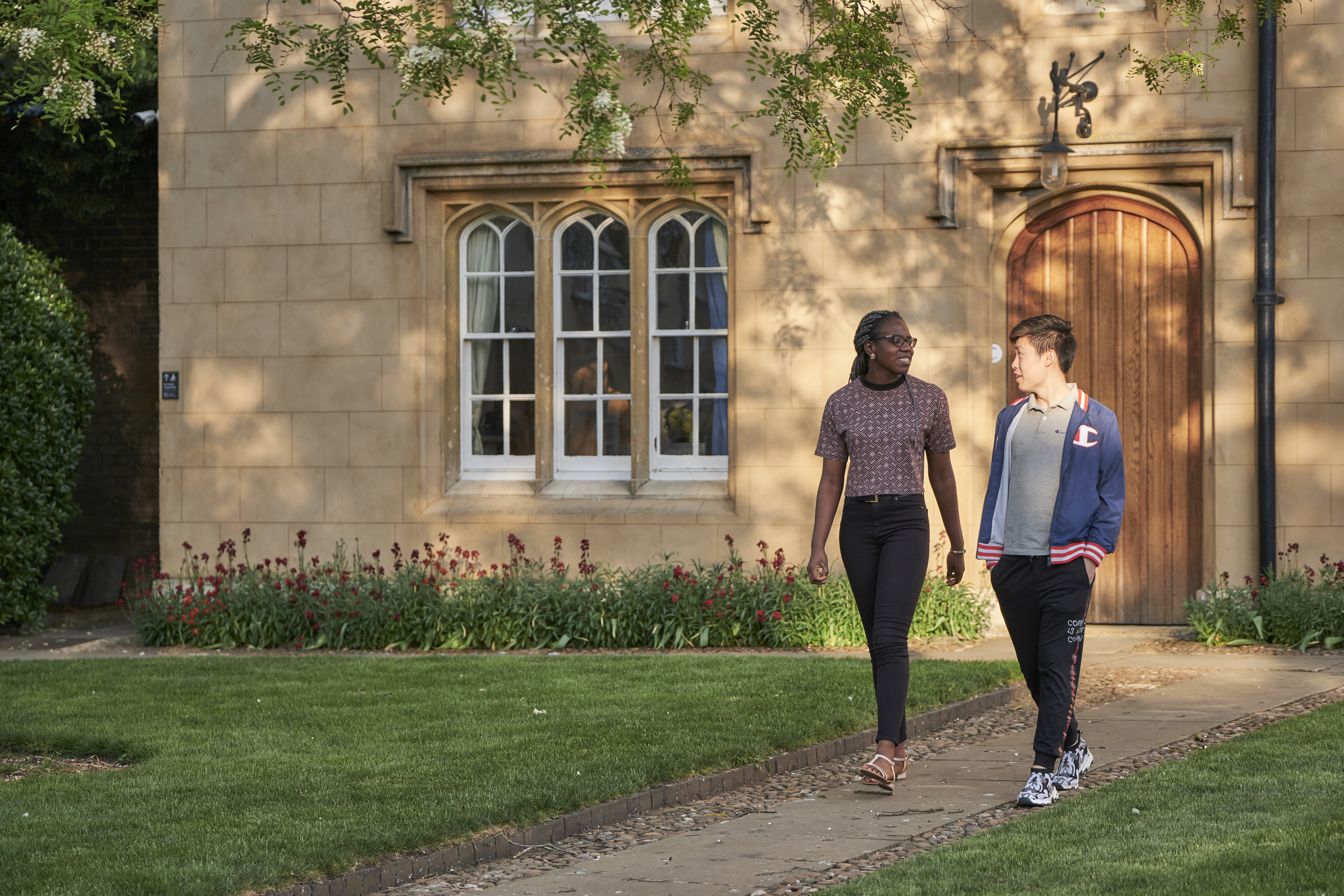 Philosophy is a rewarding subject to study and Christ's is an academically strong place to study it. That strength comes from our staff, who encourage your real interest in the subject rather than pressuring you to perform. You set your own priorities, we provide a friendly and stimulating intellectual environment in which to pursue them.
The way we teach Philosophy here at Christ's and Cambridge has earned this degree a valuable reputation among employers. By learning to apply rigour to unclear or messy topics, you develop a desirable set of intellectual skills which successfully transfer to careers in areas such as law (via a conversion course), civil service, business, journalism and politics.
Course content
The Philosophy course (or 'tripos') is a three-year degree. Please visit the University website for full details of the Philosophy course content and structure.
Teaching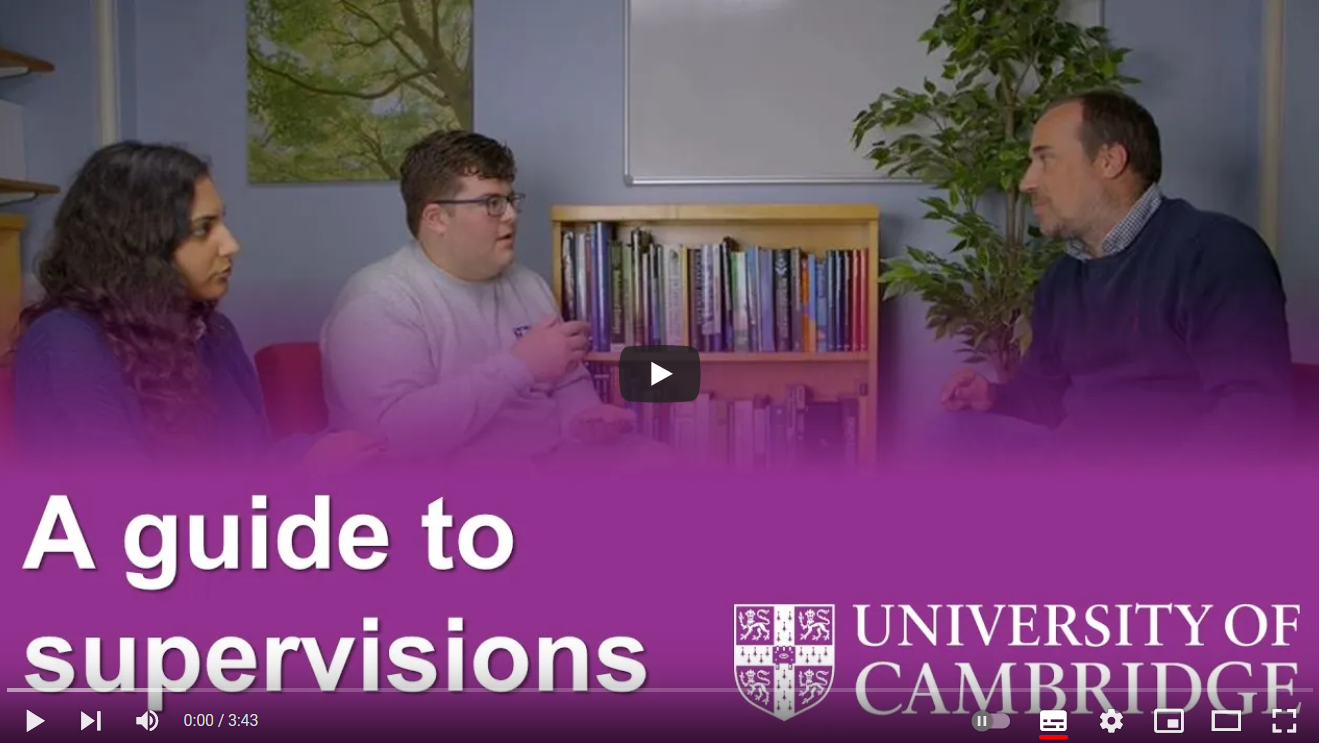 You attend lectures plus some classes at the Faculty of Philosophy and have weekly 'supervisions' here in College. These small-group (or one-to-one) tutorial sessions are arranged by your Director of Studies and give you the advantage of personally-tailored guidance and tuition from an experienced supervisor.
Christ's Director of Studies for Philosophy is Professor Gábor Betegh who is a specialist in ancient philosophy.
What do our students think?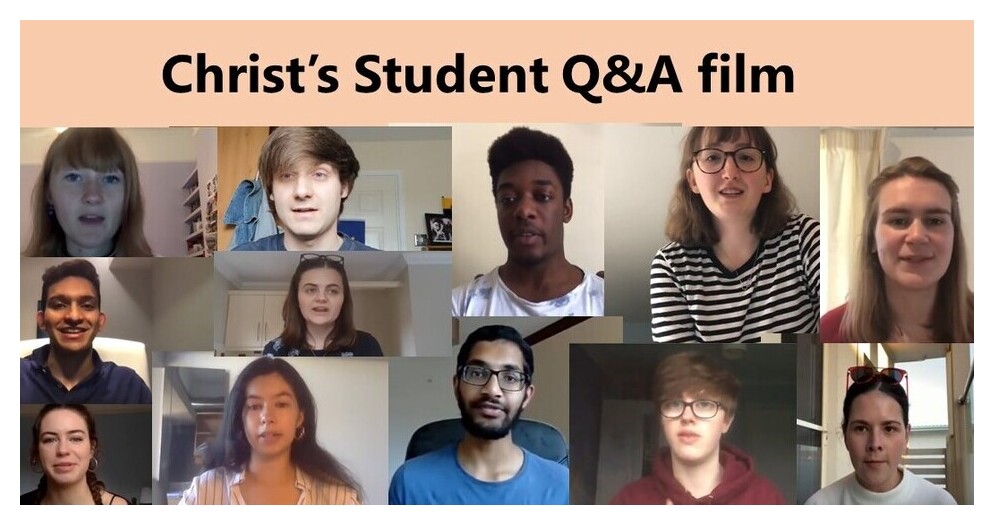 Read about the experience of Imogen who wrote this account at the end of her first year studying Philosophy at Christ's. Amongst other things, Imogen has written about what attracted her to Philosophy, college choice and the application process, what it was like starting supervisions and lectures, the best and the hardest bits of the course, how she manages her workload and what she does in her spare time.
If you'd like to hear from other Christ's students, please watch the Christ's student Q&A film, and visit our Student Profiles page.
How to apply
Visit How to Apply for full details and a timeline of the application process. We welcome applicants from all backgrounds and school types, all over the world. If you're applying from outside the UK, please read our international students section.
News
On interviews: students who apply in October 2022 and are selected for interview will be interviewed online - you will not need to travel to Cambridge. For more detail see the interviews section below.
The written assessment for Philosophy is College registered. That means that you do not need to register for it. If you are invited for online interviews, we will organise it for you automatically. See the written assessment section below.

Subjects: what do you need?
We don't expect you to take any subjects in particular. However, when choosing your post-16 subjects, it can be helpful to take one or more essay-based subjects, and a mixture of arts and Maths/Science subjects. Mathematics provides useful preparation for Philosophy.
Written work
After we receive your application, we ask you to send us two essays that you feel accurately reflect your abilities and interests. This should be work written during the normal course of your studies and already marked by a teacher. We recommend you keep a copy for your own reference, as we may discuss it at interview.
We publish full guidelines on written work in the Current Applicants section on 20 September each year.
Interviews
If we invite you for interviews, these usually take place in early December. Those invited for interviews are normally interviewed for 35-50 minutes in total. At Christ's, we usually split the time into two interviews with academics in Philosophy.
For an idea of what to expect, please read the information and watch the short films on Cambridge admissions interviews.
Written Assessment (College registered)
If we call you for interview, we ask you to take a written assessment at the end of November. We arrange your assessment automatically so you don't need to register. You do the same assessment regardless of which college you apply to.
The Philosophy Admissions Assessment lasts one hour and you don't need to have any prior knowledge or do any special preparation to sit it. Read more about the assessment, including sample papers and subject content, on the University Admissions website (available from March each year).
You will be able to complete the assessment remotely and upload your work - you will not need to travel for it. Details of how the assessment will work will be given to students selected for interview by email.
Offers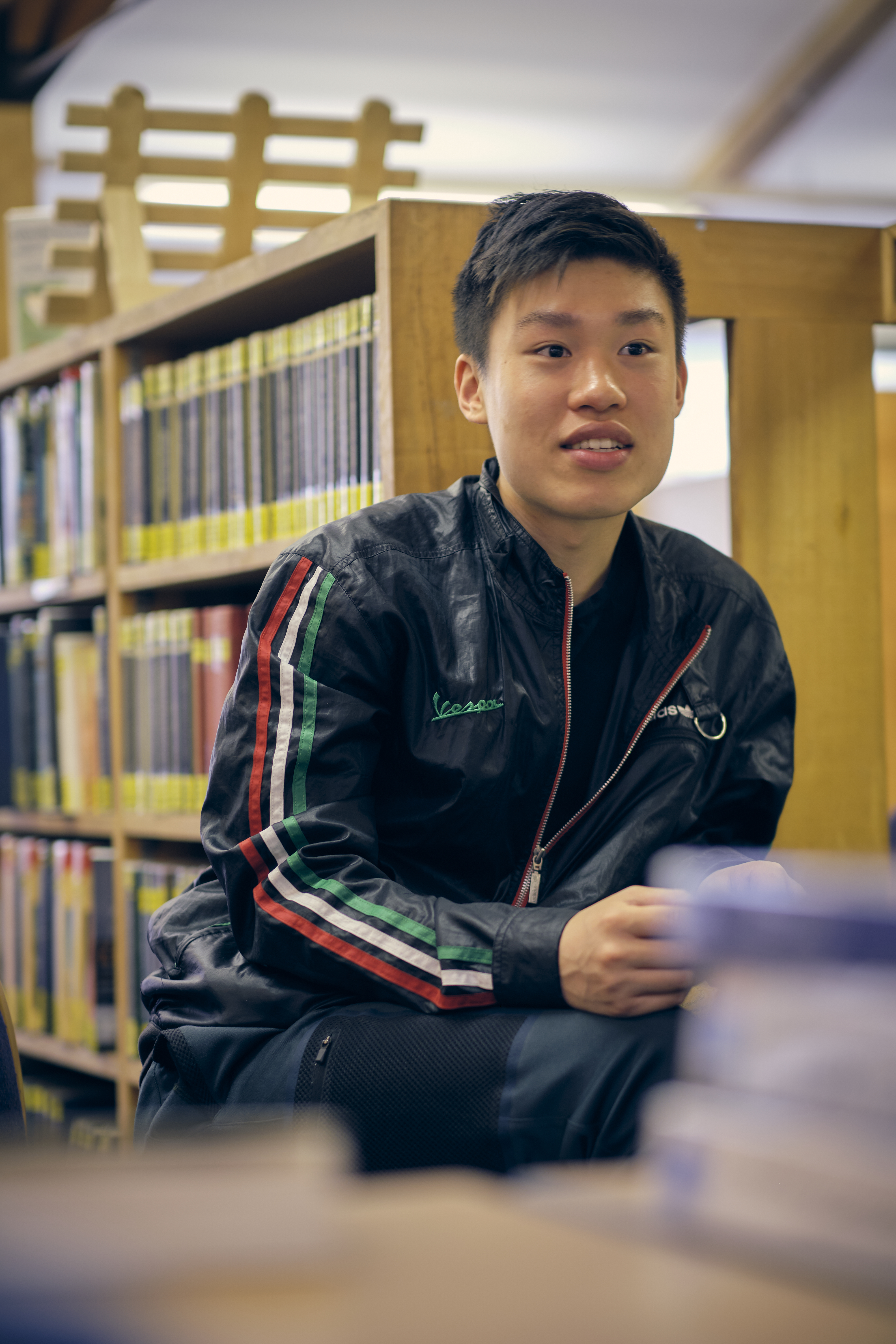 At Christ's we don't have fixed quotas for places, so the number of students we admit in any year depends on the strengths of the applicants, regardless of their background. In Philosophy we aim to admit at least two students annually. In recent years our acceptance ratio has been between 2:1 and 3:1.
We define the terms of each offer individually, but the typical conditional offer for Philosophy is:
A*AA at A-level
42 points overall in the IB with 7,7,6 in relevant Higher Level subjects
If you're taking another qualification, we expect you to be working at or close to the top of the mark range i.e.
Option Internationale du Baccalauréat: at least 17/20 overall, with 17 or 18 in relevant subjects
European Baccalaureate: at least 85% overall, with 9/10 in relevant subjects
Read about offer levels in other exam systems and international entrance requirements.
If you will have finished school when you apply, please read about post-qualification applications.
 
Helpful resources

 
Open days and online events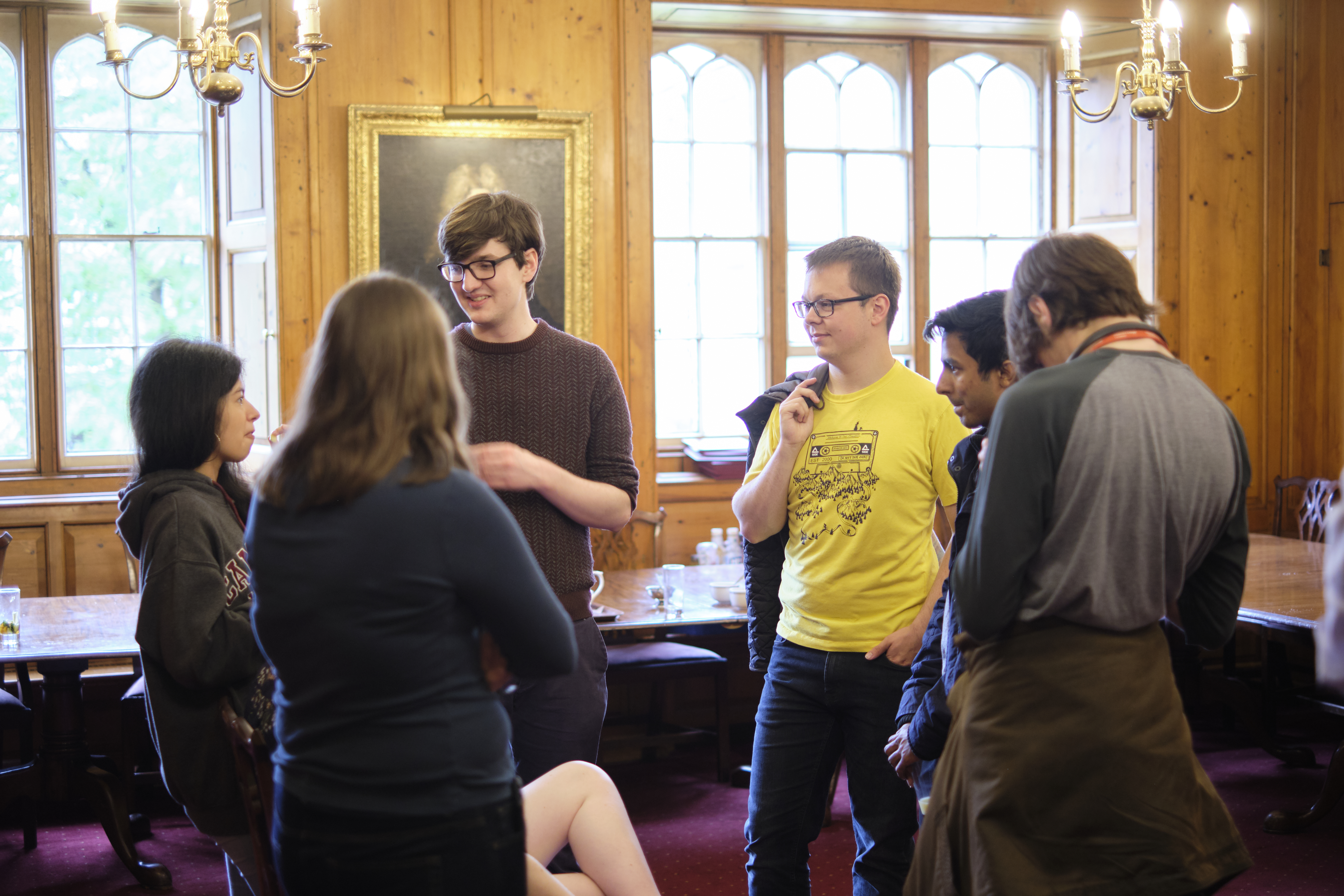 Our open days and events page advertises regular online opportunities as well as events you can attend in Cambridge. If you can, sign up for a College Open Day (our October, February and September events normally include a meeting with a subject specialist). Between February and August we run regular webinars:
Subject Matters: The importance of post-16 subject choices (this one is also run Sept - Nov)
Cambridge for Beginners
Christ's College: A look at the Grounds and Facilities
Personal Statements and preparing for an application
Further subject-specific opportunities you might wish to consider include Subject Masterclasses organised by Cambridge Admissions Office, and subject-specific talks in the July Cambridge Open Days. If you are a UK student from a background where there is little tradition of entry to Higher Education, you can apply to attend a Sutton Trust Summer School in Philosophy or to shadow a current undergraduate studying Philosophy via the Cambridge SU Shadowing Scheme (do be aware that there's a high proportion of applicants to places for both of these last two opportunities so please don't be discouraged if you don't get a place).
Want to know more?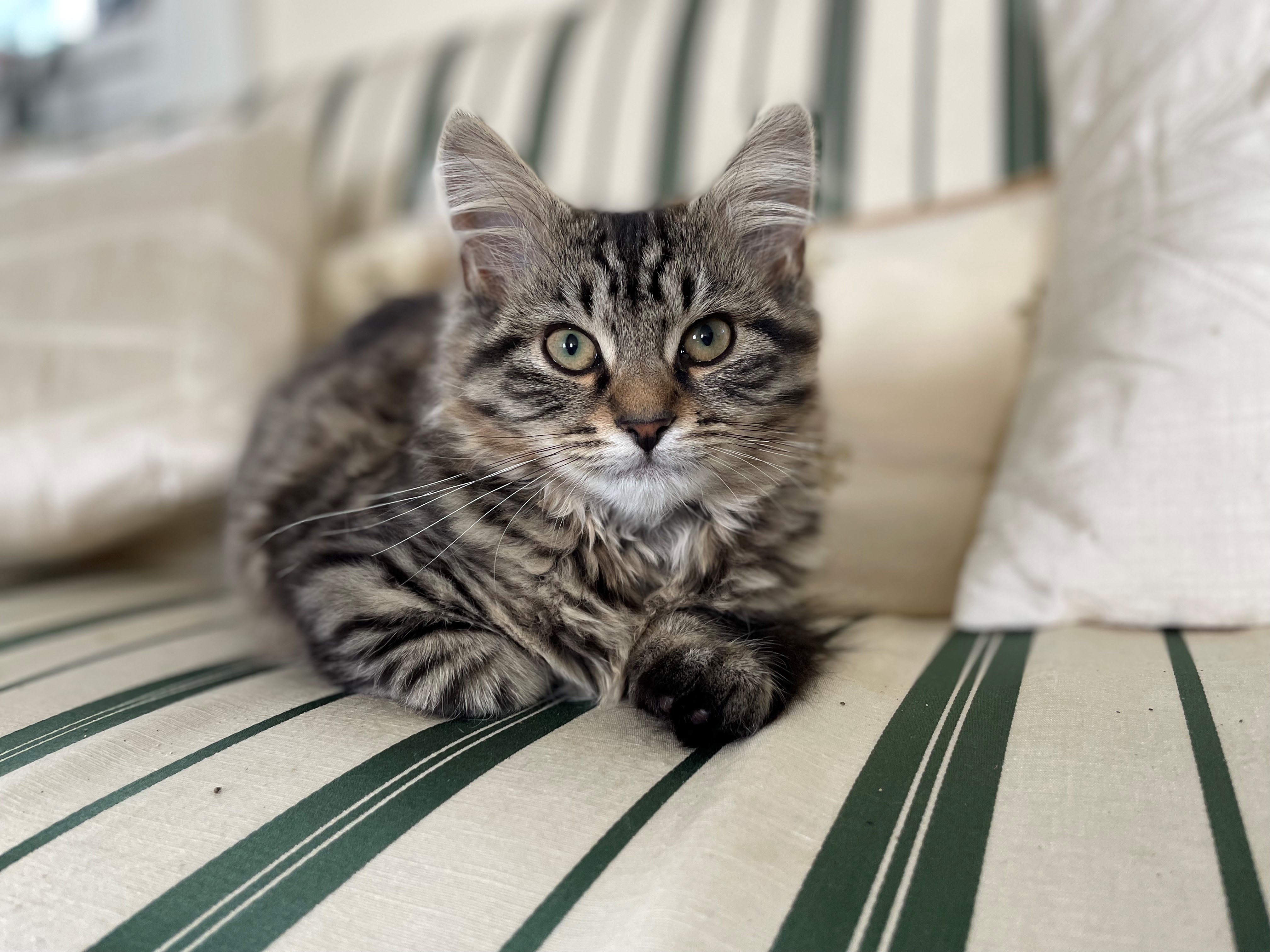 For more detail of what the course involves, take a look at Undergraduate Philosophy admissions on the University website, and read the Faculty of Philosophy information for prospective students too.
If you have any other queries, please send them to admissions@christs.cam.ac.uk and we'll help however we can.
 
Back to the subject list / How to apply / Why choose Christ's?