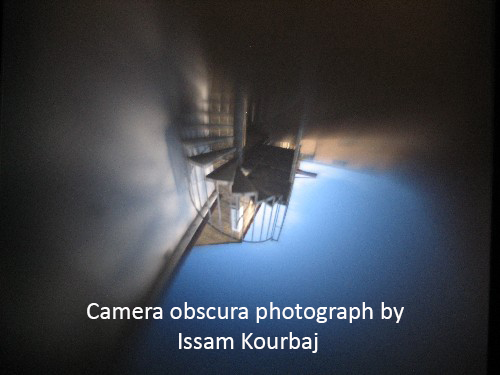 About Us
The Visual Arts Steering Group has overall responsibility for supervising the visual arts in College and for updating these web pages. The current committee is chaired by Carrie Vout and comprises Martin Johnson, Sarah Franklin, Jim Secord,  David Trippett, Harriet Lyon, Irit Katz, Zainab Athumani,  with advice from Alan Munro and William Steen.
Christ's has a long tradition of fostering the visual arts, and our alumni include Anthony Caro (sculptor), Nicholas Serota (Director of The Tate), Philip King (sculptor), Anthony Smith (sculptor), Auguste Bréal (painter), Charles Suamarez Smith (historian), Simon Schama (historian) and Dee Ferris (painter), amongst others.
Christ's College had until recently a thriving Visual Arts Centre consisting of a Gallery and six artist's studios. The Centre had both studios and a teaching centre, with weekly life drawing classes run in term time for members of the College and University.
 
Christ's Art Society
For details about our thriving student Christ's Art Society, please see their Facebook page.

Supporting the Visual Arts at Christ's
Christ's is keen to engage with alumni interested in contributing to the visual and related arts. In particular, we are keen to further encourage interdisciplinary interactions between the visual arts and science, poetry, theatre, dance, medicine. Some of these links are already flourishing; the anthology 'ekphrasis' is an example of one such project, combining literature by Christ's staff and students with Tom de Freston's images. In October 2010, Tom was awarded a prestigious Leverhulme Residency in College, the aim of which was to produce a body of work in response to  Paradise Lost, finding painterly equivalents for what has been called Milton's 'grand style'.  Tom's paintings were exhibited in the University Library and in the Michaelhouse Chancel in Cambridge and at the Cambridge Shakespeare Conference. Tom's inspiration came not only from the fact that Milton is a Christ's alumnus but from an existing website produced by Christ's fellows and students, 'Darkness Visible'.
All these varied, aspirational projects would benefit greatly from support by alumni either through their special skills or through financial support to help us realise our ambition of creating a truly interdisciplinary centre, rooted in and inspired by the visual arts.
For further information about supporting the Visual Arts, please contact Catherine Twilley.