College Football
College teams play in the Cambridge University Association Football League (CUAFL). League games are played at the weekend in Michaelmas (first) Term and Lent (second) Term, and the knockout Cuppers tournament also happening in Lent.
Women's team
The women's team is currently merged with those of Churchill and Lucy Cavendish Colleges.
Neha, captain of the Christ's women's football team 2019-20, says: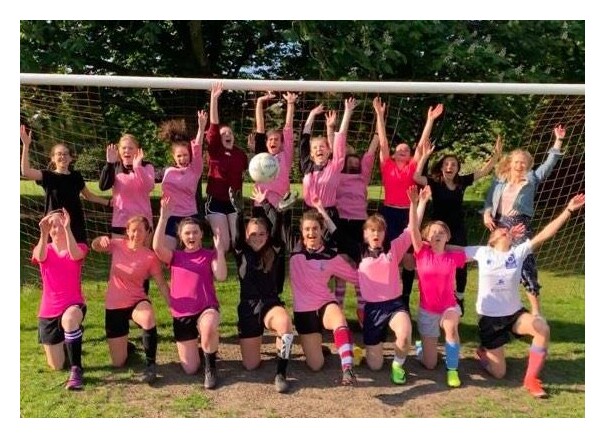 "Christ's women's football team is a great society to get involved with whether you have previous experience playing football, or if you're a beginner and just want to get involved. We play one match per week, usually on a Saturday, and sometimes have relaxed kickabouts as well. The matches normally take place at Churchill as they have numerous pitches, but can be at various locations which will be posted on the Facebook page beforehand. Our team also takes part in the university-wide tournament 'Cuppers', which we won last year, and are now in Div I!
As it is a fairly small team, we have also joined with Churchill and Lucy Cavendish, making it a great way to meet other people. The socials are also a fun way to get to know your team. We have a very supportive atmosphere and encourage everyone to give it a try!"
In 2020-21, despite the Covid-19 pandemic, the women's football team had quite a successful year, finishing undefeated. The team took part in "Covid Cupper's", which was designed to be a 5-a-side tournament in Easter term, to make up for the football missed throughout the year. It was a very successful campaign, with the team winning in the final against Jesus 5-3, and getting a squad of nearly 17 students from Churchill, Christ's and Lucy Cav, most of whom had never played football before.
 
Men's team
The men's team currently compete in division 3 of the intercollegiate league, training on Tuesdays and playing matches at the weekend. They go on tour abroad every year after the end of exams in Easter term - previous destinations include Lisbon in Portugal.
The Christ's men's football team captain, says:
"Men's football is the largest male college sport society and has a total of 3 teams and over 40 members. The teams are subscribed to a university college league that is split into 6 divisions with each division comprising of 10 teams. As well as the league, the college teams participate in an annual knock-out tournament (Cuppers). This means that whichever team you are in there is normally a match every weekend, that is played either on our home grounds or away (on the opposition's pitches). Along with this, there is a midweek evening training session for the 1st and 2nd XI on floodlit pitches. 
The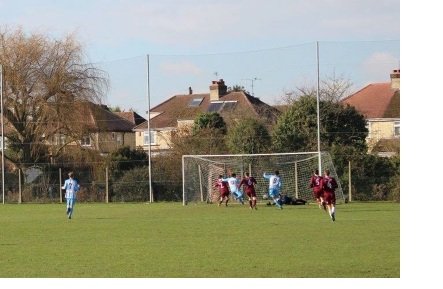 great thing about college football is that whatever your level, there will be a team that is suited to you whether that is the first XI or third XI; the first XI can consist of players that regularly played for their school but the third XI can consist of players who have only ever played 5-aside or haven't touched a football since the age of 13. There is a kick around at the start of the year and you will very quickly find out which team is best suited for you. Any member of the college can join the team including post-graduates. 
Another great aspect of college football is the mixed socials that we have once a week, where all members of the club (1st, 2nd, 3rd and women's teams plus social members) gather in the college bar and play games (sometimes football related). It's a fun atmosphere that allows you to meet people in your year and the years above (including post-grads) and boosts the team morale. There's a really strong football community at Christ's and everyone gets involved, even continuing to have events online during lockdown. Drinking alcohol is very much optional and many of our members are non-drinkers."
If you're interested in joining one of the football teams as a student, you can find out more and sign up at the College Freshers' Fair.
University Football
Cambridge University Association Football Club is based at the Cambridge United training facilities (men's teams), and the Fitzwilliam College playing fields (women's teams). The club fields three men's teams and two women's teams, who compete in the annual Varsity matches against Oxford.
Liz, who studies Psychological and Behavioural Sciences at Christ's, plays football for the University. You can read more about Liz's experience studying at Christ's in her student profile here.
"We train about three times a week and then play on Wednesdays. It takes up quite a lot of time but is definitely worth it."