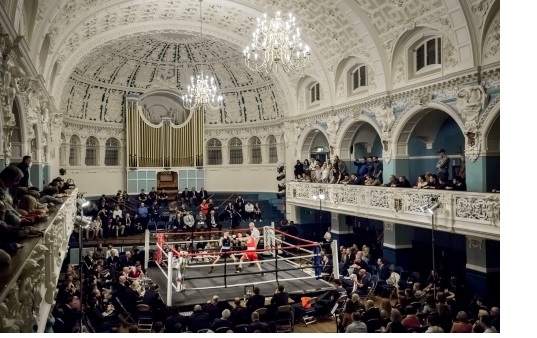 University Boxing
Cambridge University Amateur Boxing Club (CUABC) is based at the University Sports Centre in West Cambridge - there's a modern boxing gym with bags, a ring and a large floor area.  The Blues Squad train six days a week, with the opportunity to compete in BUCS, Town vs Gown and the annual Varsity match against Oxford.
Rafi, who was part of the Blues Squad, said:
"Boxing is a great way to get to know people from other colleges, with regular socials. The coaches are also very welcoming and friendly. The training regime is so intense that you get to know everyone very quickly! 
I'd boxed before university, at my local boxing club, and when I got to Cambridge I saw the CUABC stall at the  university Fresher's Fair, and knew of people who were part of the development (non-Blues) squad. Boxing has given me discipline, very high level of fitness, university sports colours, and a much more varied uni experience! I've also had the chance to be part of one of the oldest boxing clubs and Varsity matches in the world.
Don't overthink it, just get involved! The boxers and coaches are all very friendly, whether you're a novice or seasoned amateur boxer. You won't have to spar if you don't want to, and the coaching is great so you'll learn the basics in no time. There's also a great alumni network that current and ex-boxers are heavily involved in."