Why study Psychology at Christ's?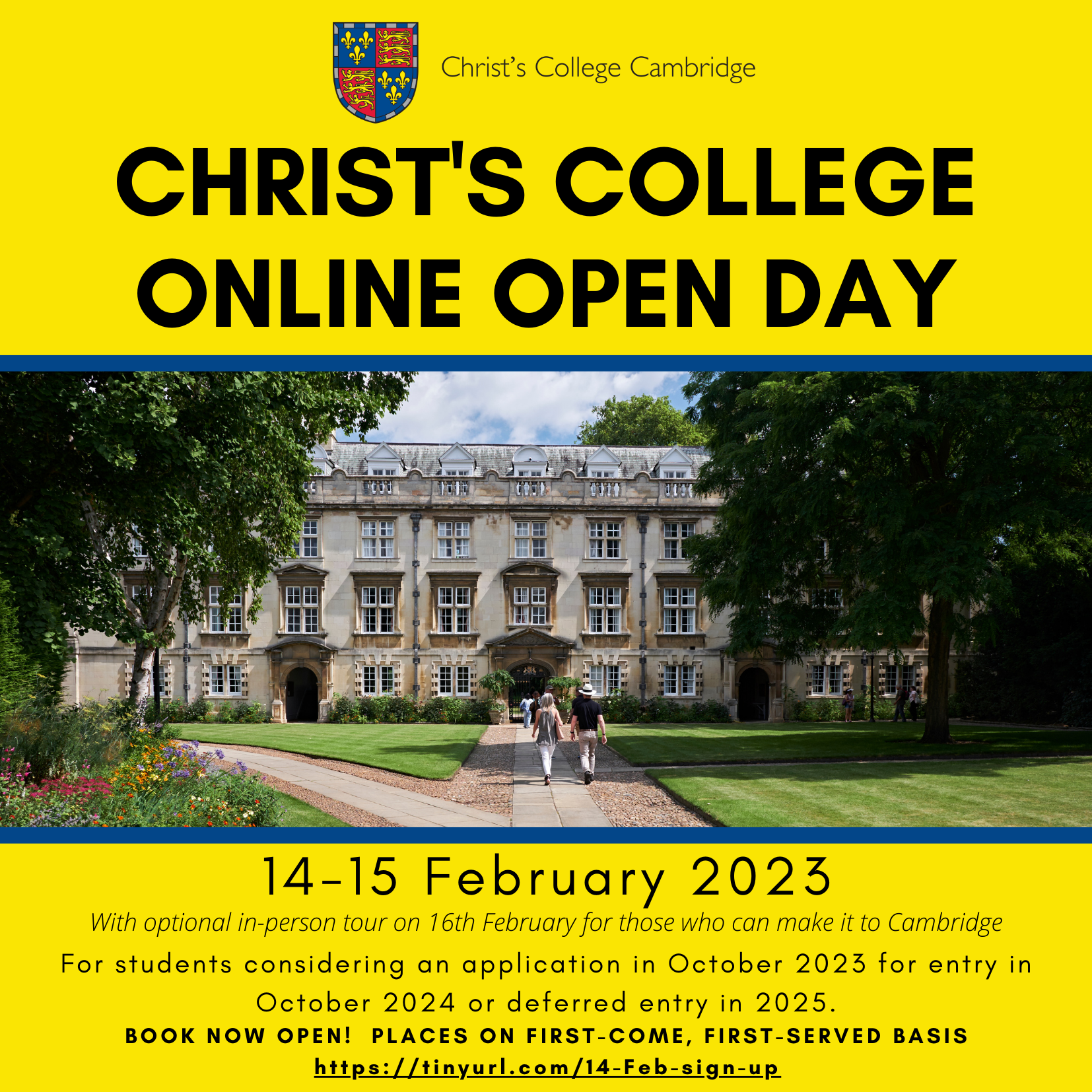 Students are hugely positive about their experiences studying this subject at Christ's, not just because of our College's friendly community feel, but because we offer excellent tutorial and cross-college support.
Undergraduates can join active research groups, such as the behavioural science lab and field studies run by Christ's Director of Studies, Professor Theresa Marteau. These look at how changing behaviour can improve population health and are widely popular with students.
PBS graduates to date have gone on to study for further degrees
"Out of all of my papers this year, I thought that the most interesting essay I got to work on was either one on social norms, or another on non-traditional families, as I enjoyed being able to explore ongoing research."
Liz
How to Apply
Visit How to Apply for full details and a timeline of the application process. We welcome applicants from all backgrounds and school types, all over the world. If you're applying from outside the UK, please read our international students section.
News
If you have applied via UCAS for October 2023 (or deferred Oct 24) entry, please go to the current applicants section.
If you are considering an application in October 2023 for October 2024 (or deferred Oct 25) entry, we recommend that you sign up for the next College Open Day, which will include a Psychological
"Both the best and the hardest thing about PBS is that it combines humanities and the sciences."
Oscar
Come to an open day or online event
Our open days and events page advertises regular online opportunities as well as events you can attend in Cambridge. If you can, sign up for a College Open Day (our October, February and September events normally include a meeting with a subject specialist). Between February and August we run regular webinars:
Subject Matters: The importance of post-16 subject choices (this one is also run Sept - Nov)
Cambridge for Beginners
Christ's College: A look at the Grounds and Facilities
Personal Statements and preparing for an application
Further