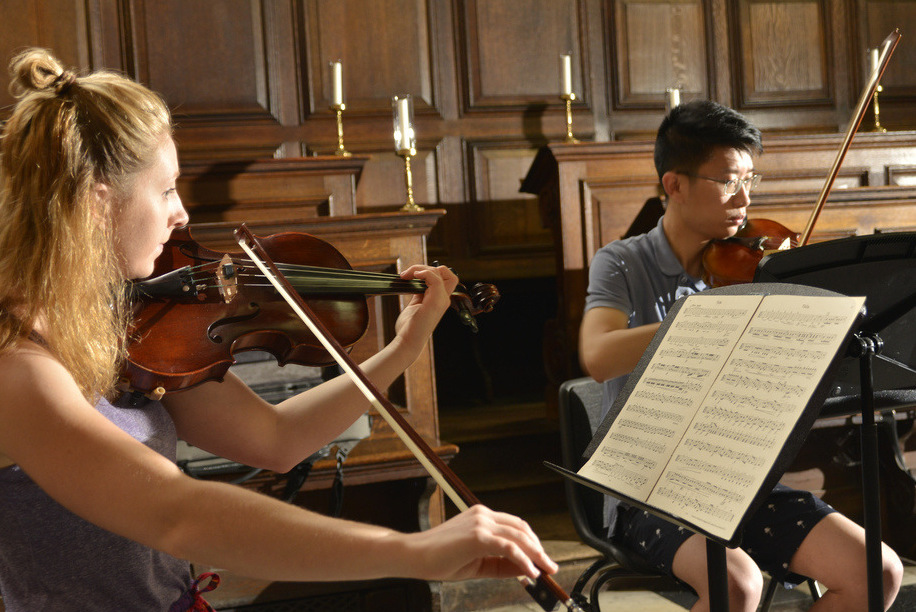 There is an Instrumental Awards scheme to promote chamber music amongst students of the University. It is an intercollegiate scheme which is open to students at all Cambridge Colleges.
 
Details
Please then read the Centre for Music Performance information here for further information (you need to read the whole page).
 
Application information
The application process and deadlines for students starting in October 2023 are summarised as follows:
When
What
Mid- July 2023
Information about the Instrumental Award scheme available. Click here for

the set repertoire list, information on how to apply, what to expect at the audition, what the scheme involves and much more.

1 Sept 2023 (9am)
Applications open for instrumental awards
You can apply if you have a confirmed place for a course starting in October 2023.
22 Sept 2023 (9am)
Applications close for instrumental awards
Freshers week 2023
Auditions will be held
You will not need to arrive in Cambridge early for Instrumental Award auditions. See arriving in Cambridge for the arrival date.

If your offer is for 2024 or 2025 entry, you would apply in the year that you are due to start your course.
 
Questions?
Once you have read the full information, if you have a question about the instrumental award scheme or applying for it, please do not hesitate to email info@cmp.cam.ac.uk.                                                                                                                                                                                                                                                                                                                                     
Offer holders page / Dates & deadlines / Music practice and performance spaces in Christ's