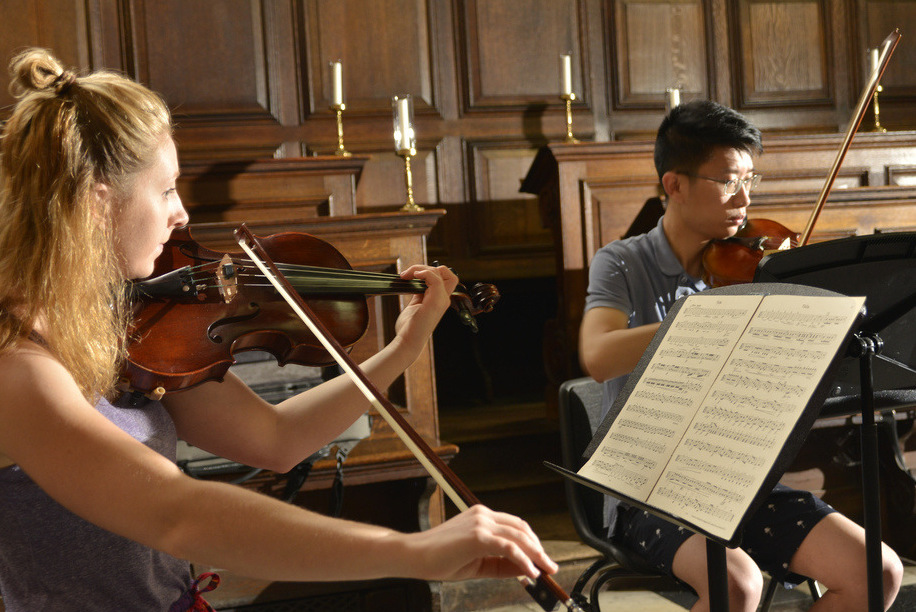 There is an Instrumental Awards scheme to promote chamber music amongst students of the University. It is an intercollegiate scheme which is open to students at all Cambridge Colleges.
 
Details
Please first of all see the standard needed and which instruments this applies to
If you meet the criteria, please then read the Instrumental Awards information on the University website for further information.
 
Dates
The application process and deadlines for students starting in October 2023 is not yet available but we will email offer holders once we have more information.
If your offer is for 2024 or 2025 entry, you would apply in the year that you are due to start your course.
 
Practical information for students with auditions
And practical information will be given here once the arrangements for auditions has been confirmed. In the past auditions have been just before the beginning or your first term, but the information may change this year.
15 Feb update - The organisers of the Instrumental Awards have asked for anyone who is interested in applying for an award to complete this expression of interest form. They will then send you details of the application process once these are available.
Back to offer holders page / Back to dates and deadlines