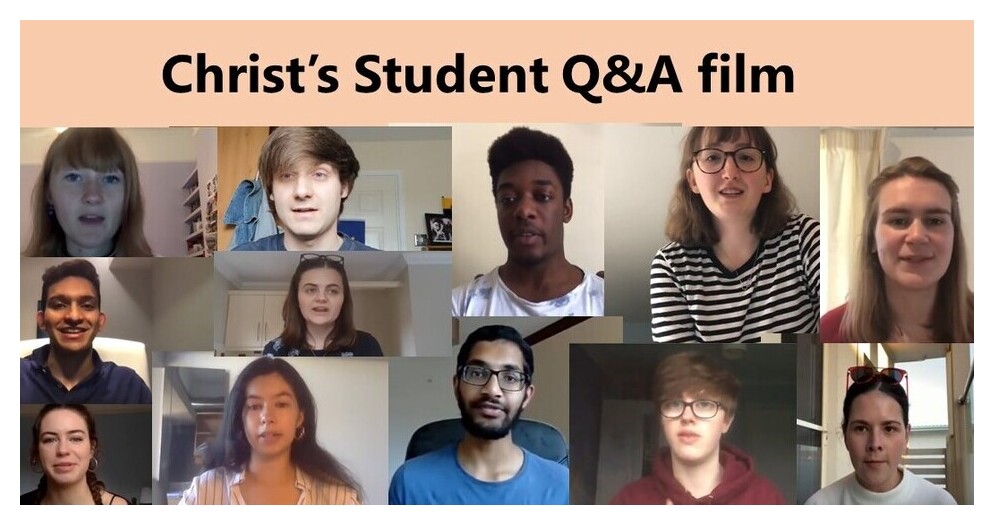 A very warm welcome and congratulations to students who have received an offer from Christ's after applying to a different Cambridge College. 
Introductions first!
There are three of us in the Undergraduate Admissions Office who will be helping you if you have queries as an offer holder. Our names are Kristy, Jan, and Ellie. Please call us by our first names! 
The way we tend to organise things at Christ's is to have everything on our website. So along with your offer letter (once you receive it), this offer holders section should be your main source of information between now and starting your course, and we will update it periodically as appropriate. Do take some time in the next week or so to have a look at the information in this section so that you know what's in it - you'll see that there are quite a lot of sub-pages about the various things offer holders need to do or be aware of. In particular:
The 'current points' box and the dates and deadlines page are particularly useful for alerting you to things over the year.
 
There's an offer holders' questions page where we put answers to common or particularly good questions that we've received from offer holders. If possible, please always check that your question isn't already answered on that page before writing to us.
Getting to know Christ's
We realise that you may not know much about Christ's at this stage, but don't worry - there's lots of info on our website that will help you to get to know the College. We recommend reading the relevant subject page in particular, and you'll find lots of little details and personal experience in the student profiles. Indeed, you'll even find quite a few students who also got their places through the Winter Pool so have been in exactly the same situation - see:
As you can see, there's nothing too unusual about coming to Christ's through the Winter Pool - we hope you will find these reassuring to read!
If you're from outside the UK, you may also find some useful information and perspectives from some of our international students in the international students section.

Seeing Christ's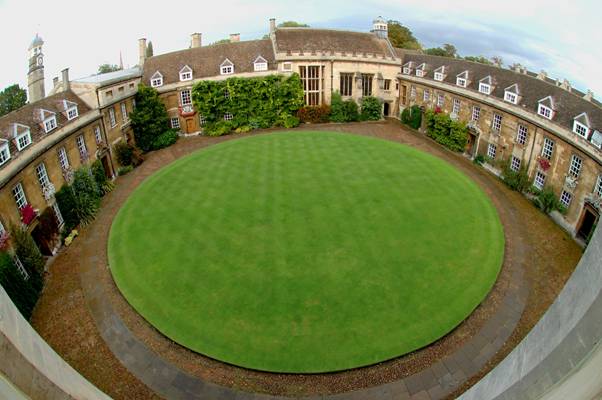 We organise an annual offer holders' webinar for those who would like to see the College online, as well as a College tour at Easter time (we'll email you about this nearer the time) for those who want to visit in person.
If you want to visit at another time, you are also welcome to visit the grounds during the opening hours (see details). Don't worry if you can't do this though - we show all new students around properly and explain everything when you arrive to start your course. Quite a few of our students apply from a distance, so if you've never set foot in Christ's, or in Cambridge please be assured that you won't be the only one, and it's not something that we require!
There are quite a few ways to find out about the grounds and facilities remotely, too.
| | |
| --- | --- |
| Map | See the College map. |
| Grounds | See picture pages for First Court, Second Court, Third Court, New Court, Library Court and the Fellows' Garden |
| Facilities | There's a section on Christ's facilities including pages on the Hall, Canteen, Working Library, Old Library, Law Library, Chapel, Theatre, Common Rooms, Café and Bar, Laundry Rooms, Plumb Auditorium, Music Practice & Performance Spaces, Swimming Pool, Gym, Squash Court, Function Room, Sports Fields and Boathouse. You may also like to explore the Student Life section online. |
| Accommodation | There's a page on accommodation and a small number of example rooms in New Court (Staircases 1-3 / Staircase 4), Second Court, and Third Court (Stevenson Building / Blyth Building), as well as the College houses on Jesus Lane and King St (the roads just behind the College) |
| Other features | You may like to explore Hobson's Conduit and Milton's Mulberry tree too, and last but certainly not least, meet the College Cats. |

As well as this website, you may like to look at the University Virtual Tour - look us up, read the articles and look at the 360 degree photography.
There is also a page for all offer holders about seeing the College as an offer holder.
"The best thing about Christ's is the friendly, supportive and unpretentious atmosphere."
Sophie (Human, Social and Political Sciences)
Contacting us
The email address for all queries whist you're an offer holder is admissions@christs.cam.ac.uk and we prefer emails to phone calls where possible. It is immensely helpful to us if you can remember to start ALL emails with your details including your UCAS number, e.g. 
Helen Fisher
Natural Sciences (Physical)
1034723477
Offer holder for 2023 entry
Please could you also bear in mind that we would much rather liaise with you rather than your parent / teacher / grandad / neighbour! Indeed, there are data protection and confidentiality issues which can make things tricky when other people talk to us so everything is much simpler if you write to us yourself (we are very friendly!). 
"All my friends from other colleges are jealous of Christ's location!"
Yash (Natural Sciences)
'Catch up' documents to send by 10 February
Questions about sending things after 10 February? Please see the offer holders questions.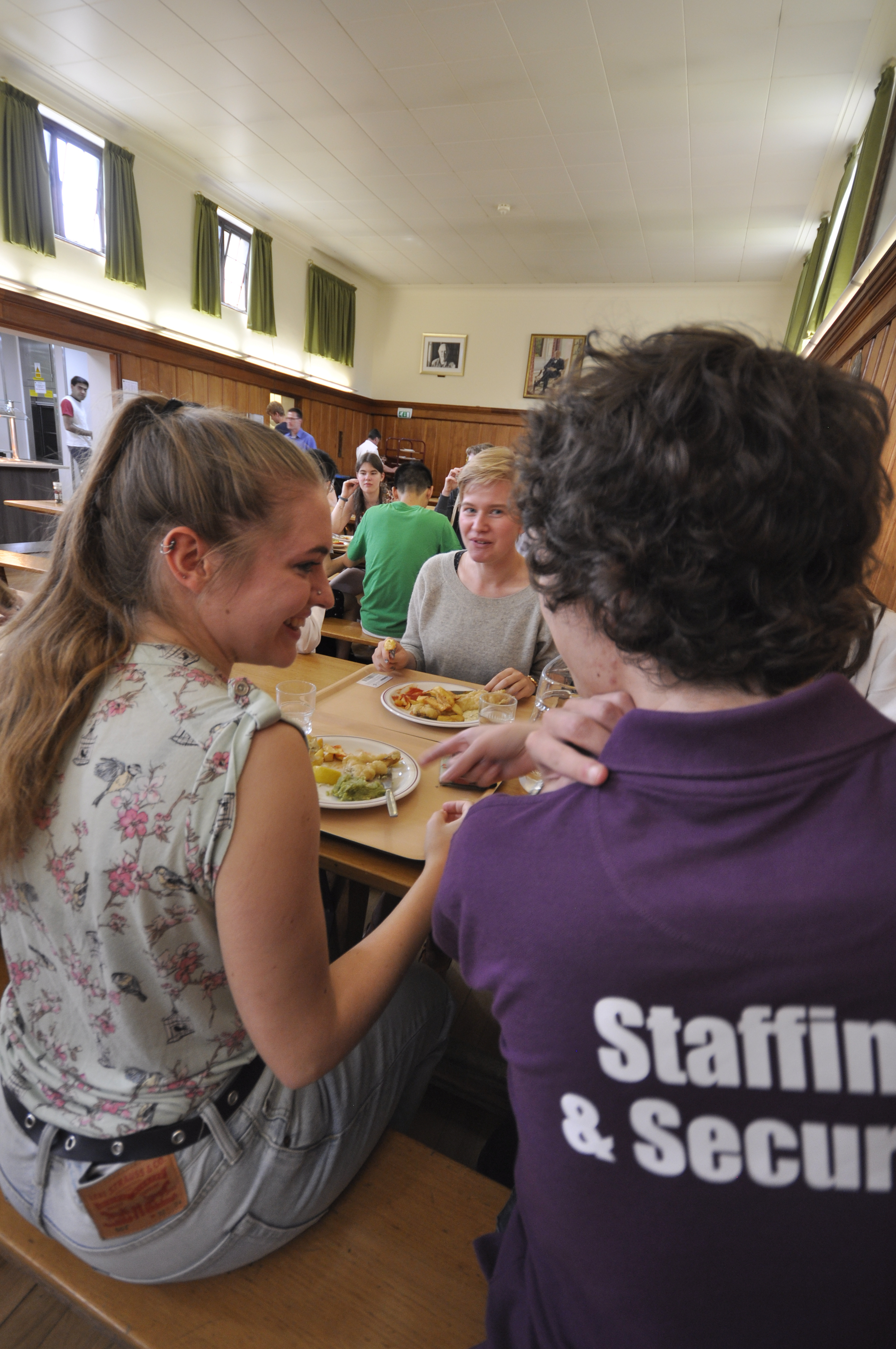 It's never long before we get to some admin! During the application process, we asked Christ's applicants to send a number of additional documents, but as all Colleges do things differently, these may not have been requested by the College you applied to. If any of the things below are relevant to you and you have not sent them, please could you send them by 10 February to 'catch up' with the students who applied to Christ's directly: 
International Science Olympiads: If you have been awarded an individual medal (i.e. Gold, Silver or Bronze) in an exam-based International Science Olympiad, well done! Please could you scan and email a pdf containing evidence of your award (normally the certificate, if available) to admissions@christs.cam.ac.uk by 10 February. NB you do not need to send your certificate if a) you have been given an 'honorable mention' rather than a medal (medals are Gold, Silver, Bronze) or b) you have participated in a British Science Olympiad (or another national Olympiad) rather than an International Science Olympiad (though well done all the same!). Many thanks!
 
UK Free School meals eligibility document: We would like you to email a document to admissions@christs.cam.ac.uk by 10 February if one of the following points apply to you. If you are unsure about your eligibility for UK government-funded Free School Meals, please check with your school/college or have a look at this page from our current applicants section (so ignore the old deadlines/links/upload info etc - just use it for the info). Note that you do not necessarily need to be claiming Free School Meals in order to be eligible for them.

You attend a UK school or college AND you are currently eligible for Free School Meals funded by the government in England, Northern Ireland, Scotland or Wales. 

At some time in the last six years you have attended a UK school or college AND been eligible for Free School Meals funded by the government in England, Northern Ireland, Scotland or Wales.

You are a mature applicant currently eligible for benefits that would entitle any dependent children to UK government-funded Free School Meals. 
 

Results breakdown:  If a breakdown of your exam results is available, we would like to see exactly what you scored within each grade if more information is available than the overall grade you gave on your UCAS application, or the information that is already in any transcript you are submitting. If you have such a breakdown, please email it to admissions@christs.cam.ac.uk  by 10 February. NB. This request applies to you whether or not you were required to send a transcript with your My Cambridge Application Form, though please do not re-send any documents that are included in any transcript (we already have any documents that you submitted as part of your application). If there is no further breakdown available for grades you included on your application then you do not need to send anything (this will be the case for many students).
"I am actually very glad that I was pooled because Christ's is lovely!"
Anissa (Medicine)