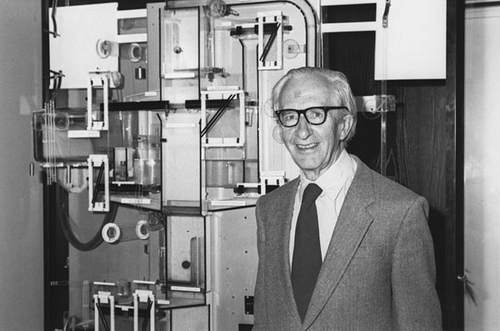 The Nobel Prize-winning Economist James Meade, best known for his theory of international trade and international capital movements, was a Fellow of Christ's from 1930-31. 
We run an annual Year 12 James Meade Economics Taster Series each March with sample lectures and workshops, focusing on major current themes in Economics, as well as the legacy of James Meade. This event is an opportunity to explore what it is like to study Economics at Cambridge.
The series takes place online in March / April, and at the end there's an optional visit to Christ's for those who can get to Cambridge.

If you're in Year 12 in England or Wales, S5 Scotland, on Year 13 Northern Ireland, you can register interest here for the 2023 Economics Taster Series! We'll then send you an email when applications open.
Eligibility
This Taster Series is aimed at academically able students who meet all of the criteria below:
you are in Year 12 England or Wales, S5 Scotland or Y13 Northern Ireland.
you attend an academy, school or college that does not charge fees (to anyone) and had less than 50 Oxbridge offers last year;
you are studying:

A level Mathematics AND Further Mathematics
IB Higher Level Mathematics: Analysis and Approaches
Scottish Higher Mathematics with the intention to continue Mathematics at Advanced Higher

you are interested in exploring Economics beyond your standard school curriculum.
If you are taking a different Mathematics qualification and are unsure about your eligibility to apply for this event, please contact us for further information.
"It was an amazing taste of the variety and depth of knowledge that economics can cover and the lecturers were very friendly."
A previous participant, 2021
Theme and content
Our Economics Taster Series is themed around current issues in Economics, with lectures and workshops given by academics, a consideration of the work and legacy of James Meade, the chance to chat with current students studying Economics, and an guided tour of the College (online or in-person). Applications for Economics at Cambridge will also be discussed and there will be plenty of opportunities to ask questions.
If you are interested in applying for this event, you might also like to look at the suggested Economics resources on our subject page.
Apply for a
"The taster series has allowed me to think critically about economics by encouraging me to ask questions during sessions and challenge certain theories/points presented by the academics."
A previous participant, 2021