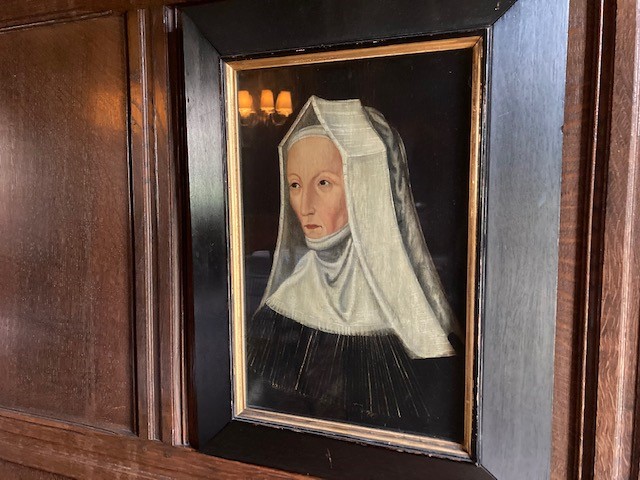 Every year we are privileged to welcome talented students from every background and countries all over the world to Christ's for our undergraduate courses. 
One of our annual outreach events is themed around Lady Margaret Beaufort: 
We run a taster series to introduce Lady Margaret Beaufort in the context of opportunities at Cambridge today for young historians. This event is organised by our outreach officers for talented Year 12 students studying History at a non fee-paying school. It takes place as a series of online sessions followed by an optional visit to Christ's. Information about the next Lady Margaret Beaufort taster series and an opportunity for students to register their interest or apply for this event (depending on the time of year) is available here.
More generally, there are prospective applicant open days and online events through the year, and our Admissions Team is very happy to hear from talented students from all backgrounds and countries. Do first of all have a look through our undergraduate admissions section, then free to contact the team with any questions.