This page has information for students from other universities outside of the UK who would like to be a visiting undergraduate student for one academic year at Christ's College, Cambridge.
What is the Visiting Student Programme?
(also known as the Junior Year Abroad)
Christ's College welcomes applications from undergraduate students at other universities outside the UK who wish to pursue undergraduate study in Cambridge for an academic year - three terms (October - June inclusive). Our Admissions panel is also occasionally willing to consider applications for two terms if the requirements of a student's home university means that they must return sooner. Visiting Students generally take undergraduate papers from the first or second year of a Cambridge undergraduate degree; some may also take undergraduate papers from the third year, by special arrangement, but this cannot be guaranteed.
If you instead wish to pursue supervised postgraduate research for up to a year as a visiting student please see the university webpage on visiting students here (you cannot apply to Christ's College to do this).



Who can apply to be a Visiting Student?
Applicants should meet all of the following criteria:
You must be over the age of eighteen

You must have completed at least two years of undergraduate study at your home institution outside the UK prior to arrival in Cambridge AND return to the same institution to complete your degree after your stay in Cambridge. This means that you can apply in your second year for study the following academic year but you can't apply in your final year.
 
How do I apply to be a Visiting Student?
Prospective undergraduate Visiting Students should complete the Visiting Student application form, which also requires a reference and supporting documents. The deadline for application is March 1 for entry the following October, and it is our usual practice to interview shortlisted applicants virtually in March, with decisions made in early April. We expect applicants to provide us with the most up-to-date references and transcripts possible, so do not recommend that applicants submit their application before 1 January unless there are compelling reasons for doing so.
If you are considering an application please read the Visiting Student application page for details.
Please IGNORE all the information on this website about applying for undergraduate places as this timeline and process does not apply to Visiting Students. Visiting students do not complete a UCAS application etc.
How many Visiting Students are there at Christ's?
We admit up to five Visiting Students annually, at undergraduate level; this includes students participating in Study Abroad and Junior Year Abroad programmes, Studienstiftung, and DAAD students.
Do Visiting Students have the same 'Cambridge' experience as other undergraduates?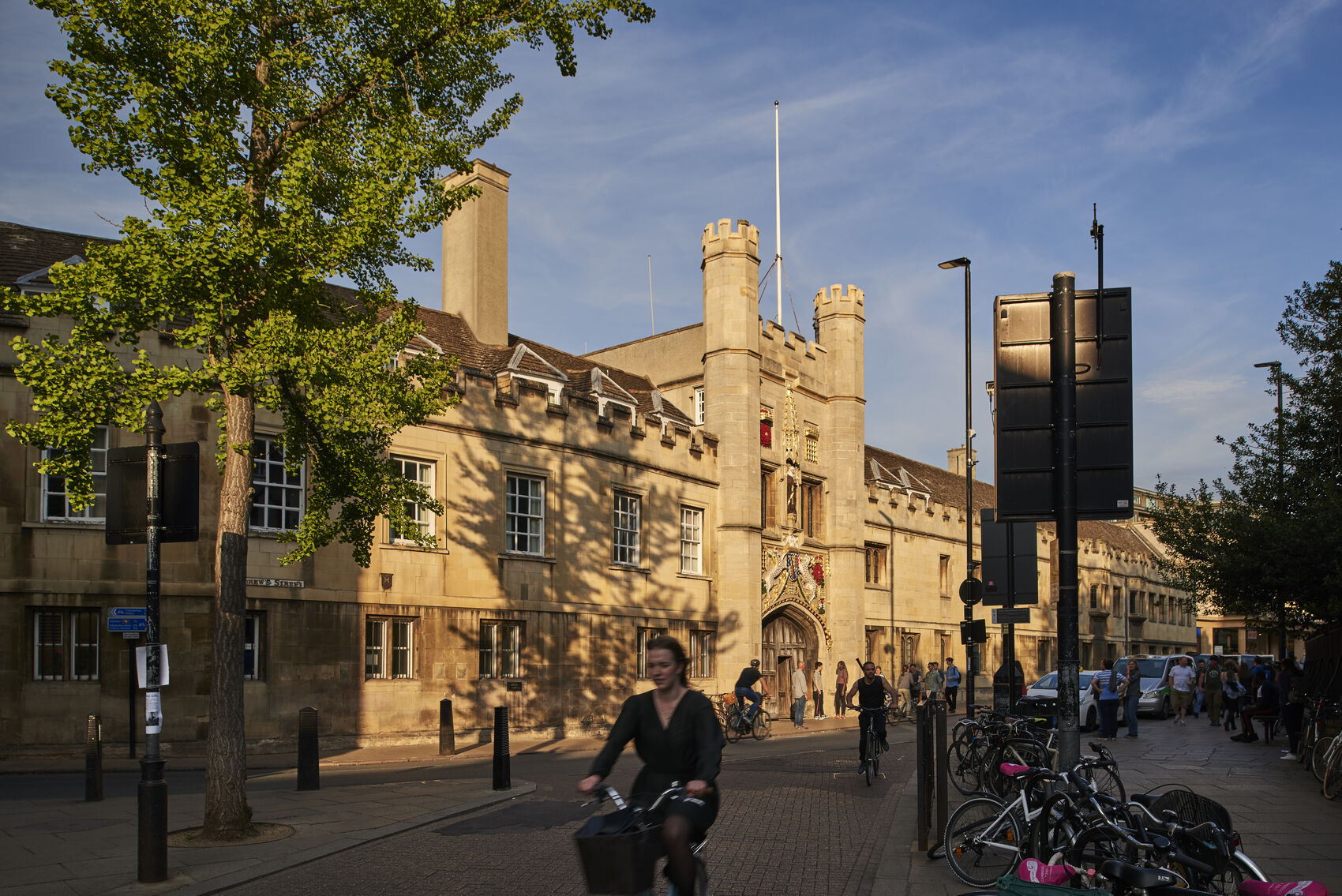 Visiting Students experience Cambridge in the same way as our undergraduate students, and live in College accommodation with other students. Whilst you will not usually sit an end of year examination, unless required to do so by your home institution, you will receive a Certificate of Study from the College and certified copies of supervision reports at the end of your course. 
Will I really be part of the College community?
Yes! We consider Visiting Students to be full members of the College, and they have exactly the same rights and privileges as all other students. And when they leave, they are as much a part of our Alumni network as any other College member.
Where will I live?
Visiting Students usually live in College accommodation and are offered the same choice of rooms as incoming undergraduates and postgraduates.
 
What does it cost to be a Visiting Student?
Fees for Visiting Students are the same as those for non-visiting students, and vary according to subject and residency status.  All Visiting Students, other than EU students with UK citizenship and students participating in bilateral institutional exchanges arranged by the University, pay College Fees themselves.
 
What subjects can I study?
Students participating in bilateral institutional exchanges are limited to the subjects covered by their home institution's agreement with the University of Cambridge. Other Visiting Undergraduate Students may apply to study any subject except Computer Science, History of Art, Management Studies, Music, Medicine and Veterinary Medicine. We particularly welcome applicants for Archaeology, Education, English, Geography, Land Economy, Modern and Medieval Languages, and Natural Sciences.
See
What papers can I take?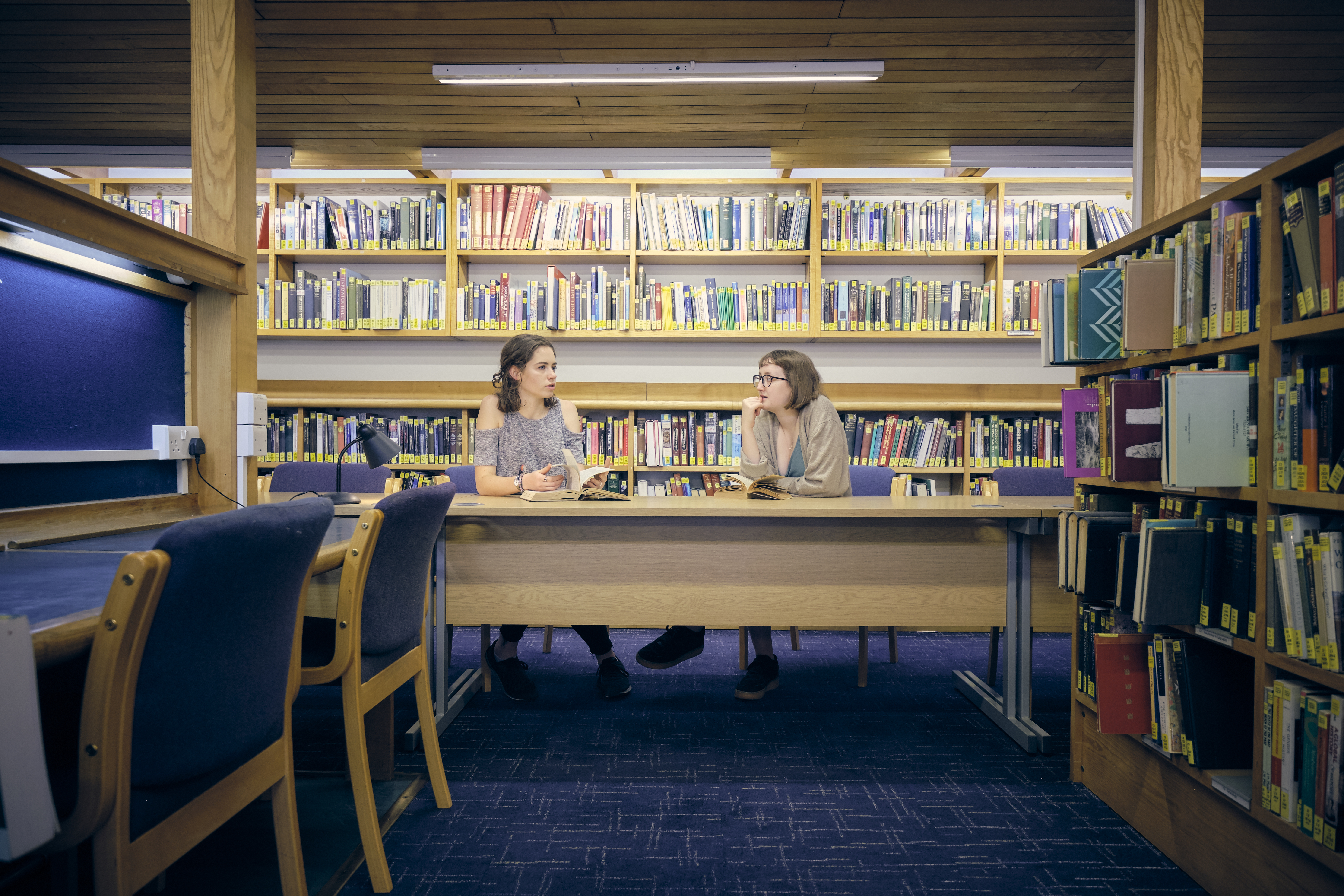 Cambridge uses the word 'Tripos' to distinguish between different undergraduate subject areas.  A student of History will be reading for the History Tripos, whilst a student of Mathematics will be reading for the Mathematical Tripos.  Each Tripos is divided into two parts - Part I, which is broad-based, and Part II, which allows specialization within the student's chosen field - though the balance varies from subject to subject. We usually admit Visiting Students to study the second year of the relevant Tripos, often called Part IB or Part IIA. Details of second-year papers can be found by following the Department and Faculty links given on our Subject pages. Timetabling constraints mean that it is not ordinarily possible to mix and match papers from different Parts of Tripos in the Sciences. There may be more flexibility in the Arts.
 
Can I attend lectures in other subjects?
We will formally register you only for one subject, and you will generally receive supervisions in a single Part of Tripos (see above). However, you are free to attend lectures in any other subject, if your timetable permits.
 
Do you interview prospective Visiting Students?
Yes, we will normally interview shortlisted applicants. All interviews are conducted virtually. Applicants may be asked to submit examples of written work.
 
What academic standard do you expect?
An indication of the academic standard expected for entrance to Cambridge as an undergraduate can be found on the University's International Requirements page. We will show some flexibility towards applicants holding school-leaving qualifications at a lower standard, if they have an excellent track record on their current degree programme. We do not consider US-based applicants with a cumulative GPA below 3.7.
 
What happens if Christ's is over-subscribed in my subject?
Places at Cambridge Colleges are invariably in high demand and we cannot admit all students who apply to us. However, if Christ's is over-subscribed in the subject that you wish to study, we will, with your consent, forward details of your application for consideration by other Colleges that admit visiting students.
 
Are there English Language requirements?
Visiting Students applying from outside the EU who are not native speakers of English must complete one of the qualifications listed on the University of Cambridge website at an appropriate standard, prior to admission.  EU students who are made an offer of Visiting Student status may also be asked to complete one of these qualifications, depending on their prior studies at school and at University, or to undertake the online English assessment conducted by the University Language Centre.
What about support with English, after I arrive?
The University Language Centre offers a range of programmes for which an additional charge is made. Students can also arrange to work on written English with the College's Academic Skills Lector.
 
Do you offer ECTS credits?
The University of Cambridge does not currently operate the ECTS credit system. All Visiting Students do, however, receive a transcript at the end of their stay showing the courses they have studied and the ECTS equivalent. As an approximation, one term studying full time at Cambridge is equivalent to 20 ECTS credits.
 
Contact us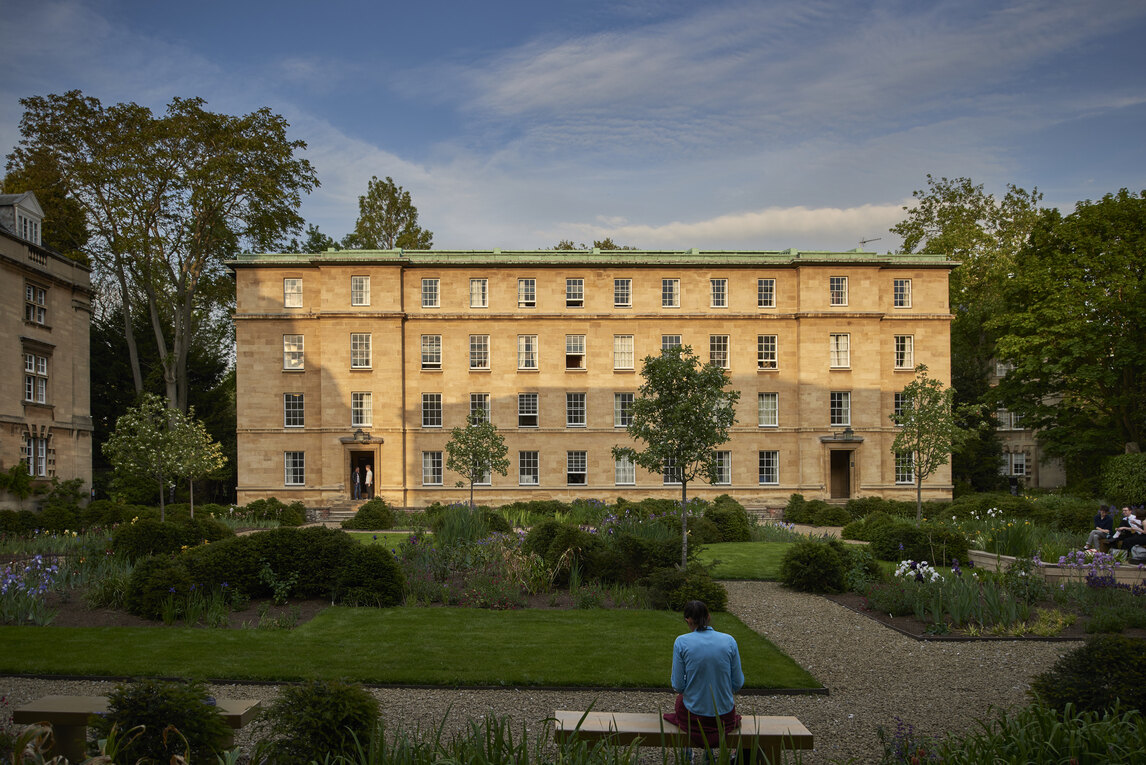 If you are interested in applying to the Christ's Visiting Student programme as an undergraduate and have questions, please email: admissions@christs.cam.ac.uk.

And if you'd like to, do follow us on Twitter!
Are there further opportunities for visiting undergraduate students at Cambridge University?
There is a page on the Cambridge Admissions website for visiting undergraduate students. If you have questions about being a visiting student at one of the other Colleges mentioned, you would need to contact the relevant College directly. If you are over the age of 18 (students must be 18 or over before they submit an application), you may also like to explore the courses at the Institute of Continuing Education, which offers international summer programmes, short courses and online courses. If you have questions about these courses, you would need to contact ICE directly.
If you are interested in studying at Cambridge as a postgraduate visiting student, please see the information on the postgraduate admissions website. If you have questions you would need to contact the relevant department directly (follow the link on the postgraduate admissions website).
Cambridge Courses / Christ's subject pages / Student profiles / Grounds and Facilities