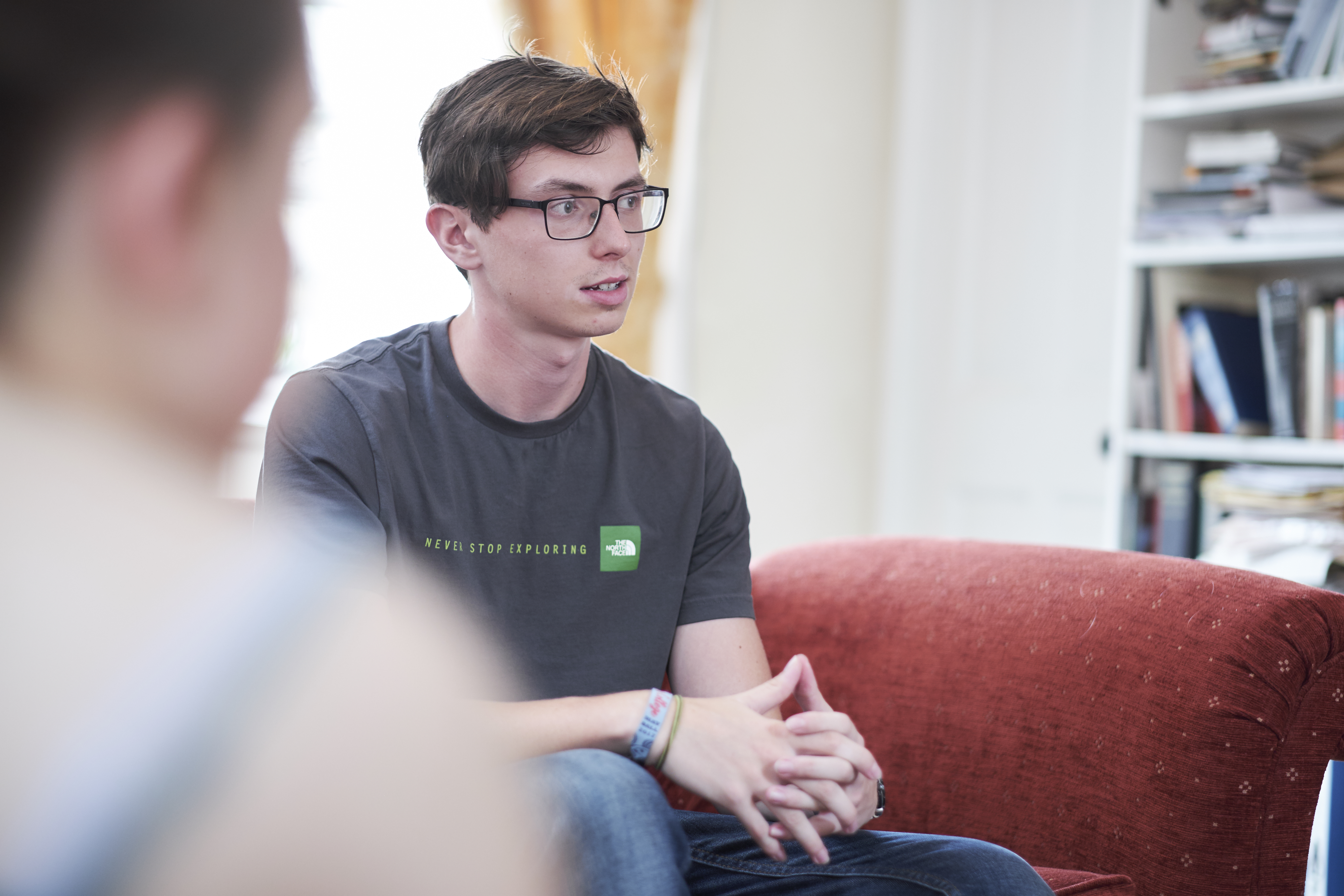 Christ's will be happy to consider your application from a UK university as long as you are applying for a (completely) different subject. You must be able to demonstrate significant differences between the course you are currently enrolled on and the course that you are applying for at Cambridge, and this should be a different subject, not just a different focus within the same subject. If you decide not to apply to Christ's, we advise you to check whether the College you've chosen accepts applications from university students in the UK before making your application.  
 
Financial implications
If you are in receipt of UK student finance, please be aware that starting a new course may affect your eligibility for a student loan for each year of your course, especially if the Cambridge course lasts four years. See for example the eligibility information and do contact Student Finance England (or the equivalent company if you're from Scotland, Wales or Northern Ireland) if you have any questions. 
 
Cambridge degrees start from the beginning
All courses at Cambridge must be started from the beginning. If you apply, it is not possible to transfer credits and start in second year.
 
Advice and requirements
The information about post-qualification applications is relevant to students in the first year of a degree course at another UK university. 
 
How to apply
We recommend that you read the how to apply page carefully to ensure that you're aware of the various forms, dates and deadlines.

Please check well in advance whether your course has a compulsory "Registration Required" Written Assessment, as you will need to make arrangements to take this and be registered by the correct deadline. The details vary for different courses and may change from year to year. Information for each year's applicants is available from July, and please be aware that the assessment registration deadline may be before the application deadline.
As an applicant from another UK university, you must provide the following additional documents: If you do not provide both of these additional documents you will not normally be selected for interview, even if the rest of your application is strong. Details of how to send an additional document are available from 20 September each year (this page is part of the current applicants section so is only available 20 Sept - early Jan).
an explanatory statement outlining the reason for the change in university (deadline 23 October)
a letter of support from your personal tutor at your current university (deadline 23 October)
It is important to ensure that you tell us in your application that you are studying at another university. Please be aware that failure to declare that you are currently studying elsewhere is grounds for the cancellation of your application and/or withdrawal of any offer made.
Your UCAS reference can be written either by a teacher from your former school or by a tutor at your current university (if they are able to comment in detail on your academic ability).

We recommend that you send brief curriculum details for your current course. You will need to demonstrate that you are covering / have covered any course-specific subject requirements for the subject you are applying for (details of subject requirements are in the applying section on the relevant subject page). Details of how to send curriculum details are available here from 20 September each year (this page is part of the current applicants section so is only available 20 Sept - early Jan).

You will also need to send a transcript showing any exams that you have already taken on your current course and the results achieved.


Applying from a university / How to apply / Courses