This year's Bishop Porteus Reading Prize competition took place on Thursday 16th June. 
The panel consisted of the Chaplain (Dr Bob Evans), Dr Mary Franklin-Brown and an alumnus Don MacBean (m.1958).
The competition was fierce but, after much deliberation, the panel are delighted to announce that the prize has been awarded to Tom Baarda, with Grace Beckett and Tamsin Wood as runners up.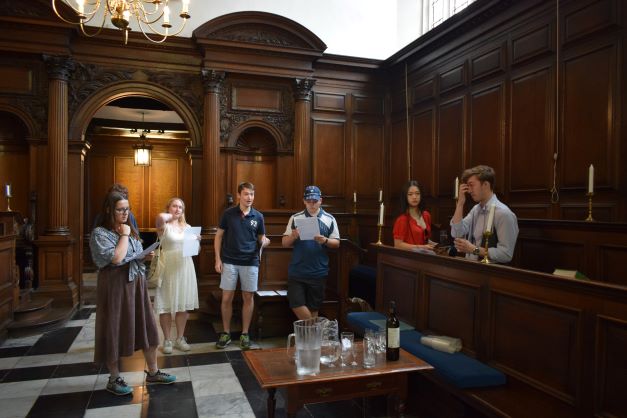 The prize was endowed by Beilby Porteus (1731-1809), a Classics scholar at Christ's and was made a Fellow of the College in 1752.  He was ordained in 1757 and had a distinguished career in the Church, serving as Bishop of Chester (1776-1787), and Bishop of London (1787-1809).  Renowned as a scholar and as a preacher, Porteus was also the first prominent Anglican clergyman to contend for the abolition of the slave trade.  He set up the prize shortly before his death for 'the most distinct and graceful reader' in Chapel.
The prize is £100 and the competition is open to any current member of the College.