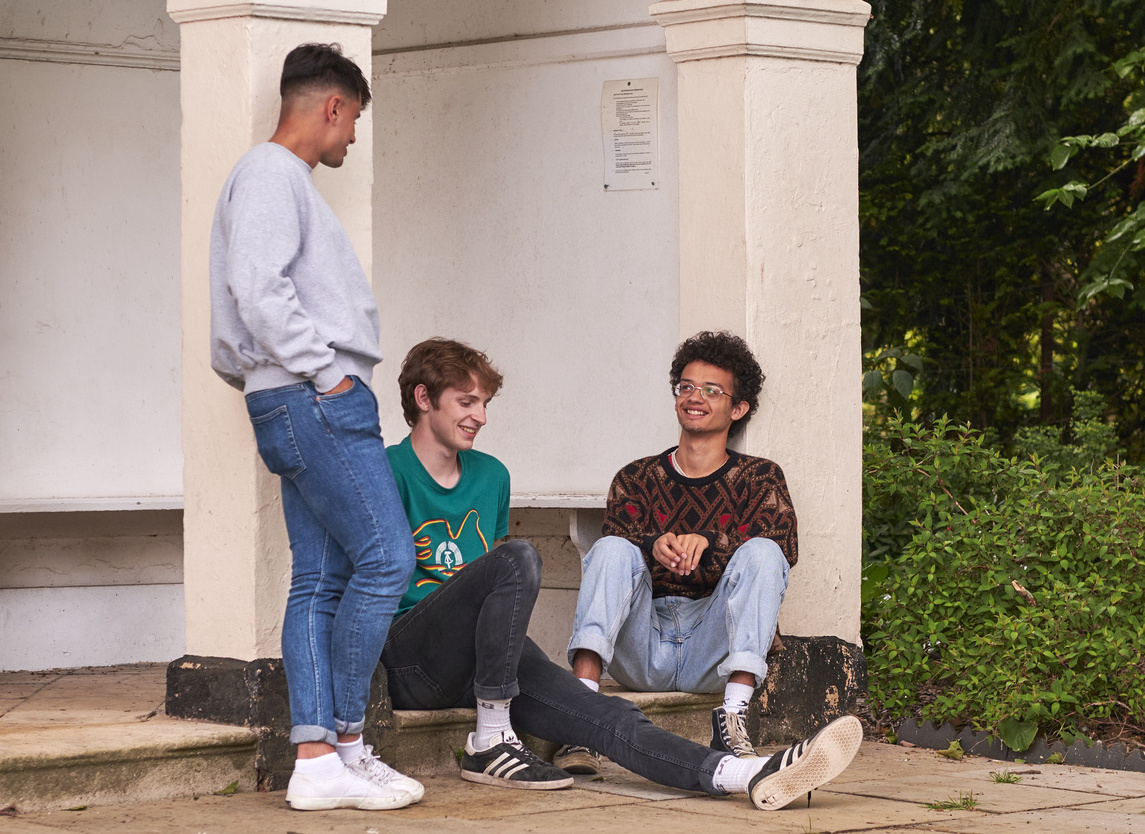 This page is part of the Christ's College, Cambridge application support for UK students. If you are applying from outside the UK, please see the International application support in the international section.
All university applications are made through the University and Colleges Admissions Service (UCAS). You make one UCAS application and can either apply to Cambridge University only, or you can apply to Cambridge and several other UK universities at the same time.
This page is for students who would like to apply for entry in October 2024 (or deferred entry in October 2025).
It is not possible to apply to both Cambridge and Oxford, so if you are interested in courses at both universities, you must choose between us before you apply.
You can only apply for one course at Cambridge. Here at Christ's, we offer all Cambridge courses except Veterinary Medicine. See the subject pages for a list of courses that we offer and see exploring courses for further advice and pointers.
When you apply, you can choose a Cambridge College if you want to. If you like Christ's College, then we hope that you will choose us! Information about choosing a College and why Christ's College is available and we are run regular events (online and in person) so that you can find out more about this College. If you choose Christ's College then we will receive your application directly and process it from there. We assess you both on behalf of Christ's and on behalf of the University of Cambridge. If we cannot offer you a place at Christ's but think that your application is of a high enough standard, we may offer you to other Colleges via the Winter Pool.
 
UCAS Dates and Deadlines
When?
What?
Early September 2023
UCAS applications open for 2024 entry and deferred 2025 entry.
Sometime in September
Your school may set a deadline for you to complete your part of the UCAS application (including personal statement) so that they can then work on adding the UCAS reference and predicted grades for any exams you have yet to take.
16 October 2023
18:00 UK time
Deadline for your complete UCAS application (including your reference and personal statement). 

It is very important to understand that 18:00 UK time on 16 October is an absolute deadline. That means that Christ's College is not able to consider applications received after the deadline under any circumstances - not even if you were only a few seconds late or if you have a good reason for missing the deadline. Our advice is to submit your application UCAS plenty of time before the deadline. That way if something goes wrong there'll be time to fix it.
"It's a really bad idea to leave applying until the last minute, as if something goes wrong you will not have time to sort it out."
Kristy (Christ's Admissions)
Advice and resources
We recommend that you take time in the summer to work on your personal statement, which is likely to need thought and several drafts before you are ready to include it in your UCAS application.
UCAS provides a helpful guide to filling in your UCAS application, which should answer most questions.
For courses that have options, don't worry - it is on the additional questionnaire (My Cambridge Application, or MyCApp) that you enter the options. e.g. for Natural Sciences, you apply for Natural Sciences in your UCAS application and in My Cambridge Application you will be asked if you are applying for Biological or Physical sciences. For languages, it is in My Cambridge Application that you specify which languages etc.
Please make sure that you fill in your UCAS application fully. You will be asked to enter all your qualifications from secondary education onwards, whether you have the result or you're still awaiting exams and results. Make sure you add as much detail as possible – including grades and results. 
Once you have completed your part of the application, your UCAS referee will then need to provide your UCAS reference and predicted grades for any exams that you have not yet taken. It is therefore important to complete your part of the UCAS application in plenty of time before the relevant application deadline so that your UCAS referee has time to complete the reference section for you. We cannot consider your application without a reference and predicted grades for any exams you have not yet taken.
"It is tricky to correct mistakes in the UCAS application, so please complete it with care."
Kristy (Christ's Admissions)
If you have questions
For questions about how to complete the UCAS application, we recommend that you first of all check the UCAS FAQ's and if you cannot find the answer, please contact UCAS directly. Please ensure that you have your UCAS Personal ID to hand as you will need it in any communication with UCAS.
Please contact UCAS rather than Christ's for any information about how to complete your UCAS application as they are the experts.
 
Details for specific students
Fraud
Please be aware that fraud is taken very seriously, and that if you receive an offer to study at Cambridge, you will be asked to send copies of the certificates for qualifications you have mentioned in your UCAS application. It is important to ensure that you enter correct information about your qualifications and grades, and you must not miss out any information on qualifications you have completed with an unsuccessful grade or qualifications for which you are still awaiting results.
Once you have applied via UCAS
Look out for the My Cambridge Application log-in email
Once we have received your UCAS form, you will receive an email with log-in details for an additional form called My Cambridge Application. Look out for this, and check your junk / spam folders if you can't see it. The deadline for My Cambridge Application is 23 October at 18:00 UK time and meeting that deadline is one of the requirements for a valid application.
Your UCAS profile
You will be able to track all of your UCAS applications by logging into your UCAS account. One warning: when we invite students for interview, we do not update UCAS as we communicate with you directly about this, so don't worry if this is not updated.
You'll need your UCAS number when you email us
You will have a ten digit number for your UCAS application. We ask you to start every email to Christ's after you have submitted your UCAS application with the following details:
Your name (exactly as you wrote it in your UCAS application)
The subject you have applied for (including 'Biological' or 'Physical' if Natural Sciences)
Your UCAS number
This makes a big difference in helping us to work efficiently to answer your queries, so thank you very much in advance for remembering, and we will remind you about it if you don't (we may ask you to re-send your email).