Our "Here be dragons!" exhibition ran from 20 June 2019 until early in 2020. 
The exhibition showcased some of the many diverse maps and plans from our collections. What began as a curious look into cupboards of large old books in our Old Library transformed into a journey through the history of cartography, ranging from the importance of navigation to the inherent bias of map-makers, and looking at the power maps have to fuel authors' imaginations. 
All is not lost, however, as we have made an online presentation of some of the items. Click on the link below to watch! We've found that Internet Explorer is not a good browser to use for watching the presentation, though; Google Chrome, Firefox or Microsoft Edge might work better. You can click on the arrows at the bottom of the exhibition screen to advance the presentation, or to go back; and the arrow keys on your keyboard will do the same thing. Clicking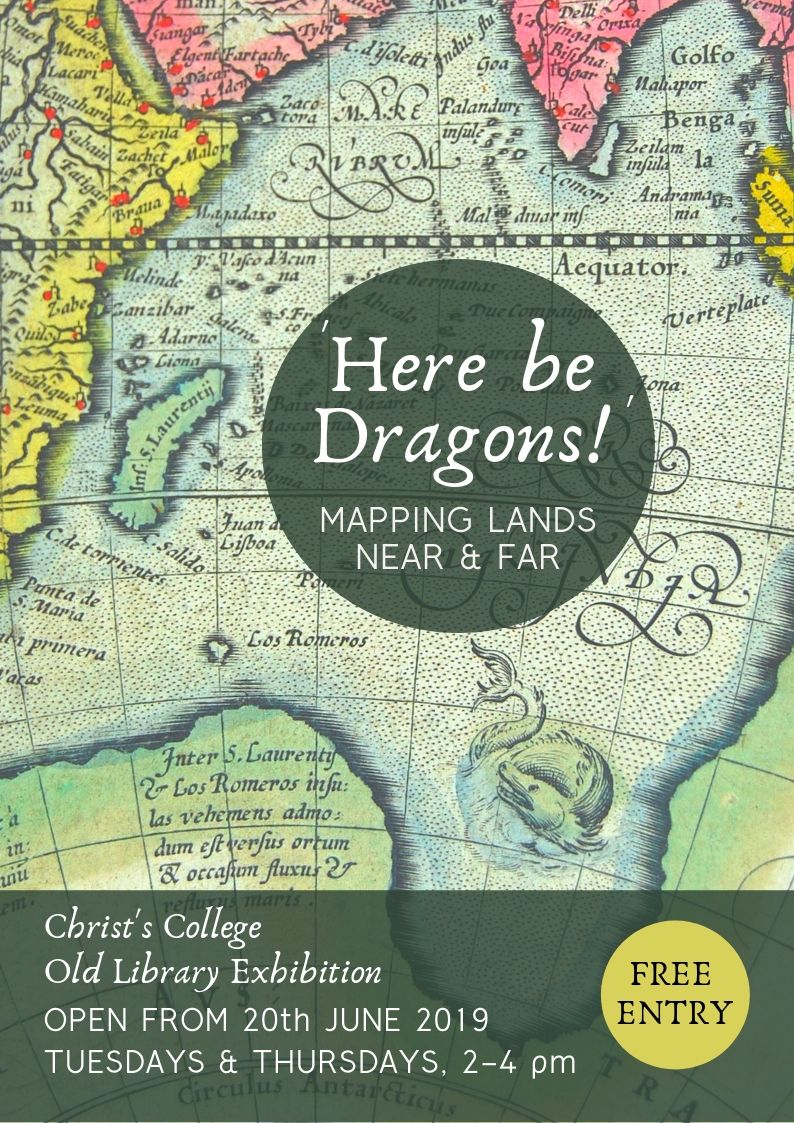 the two arrows in the bottom right-hand corner of the screen will let you see a full-screen version.