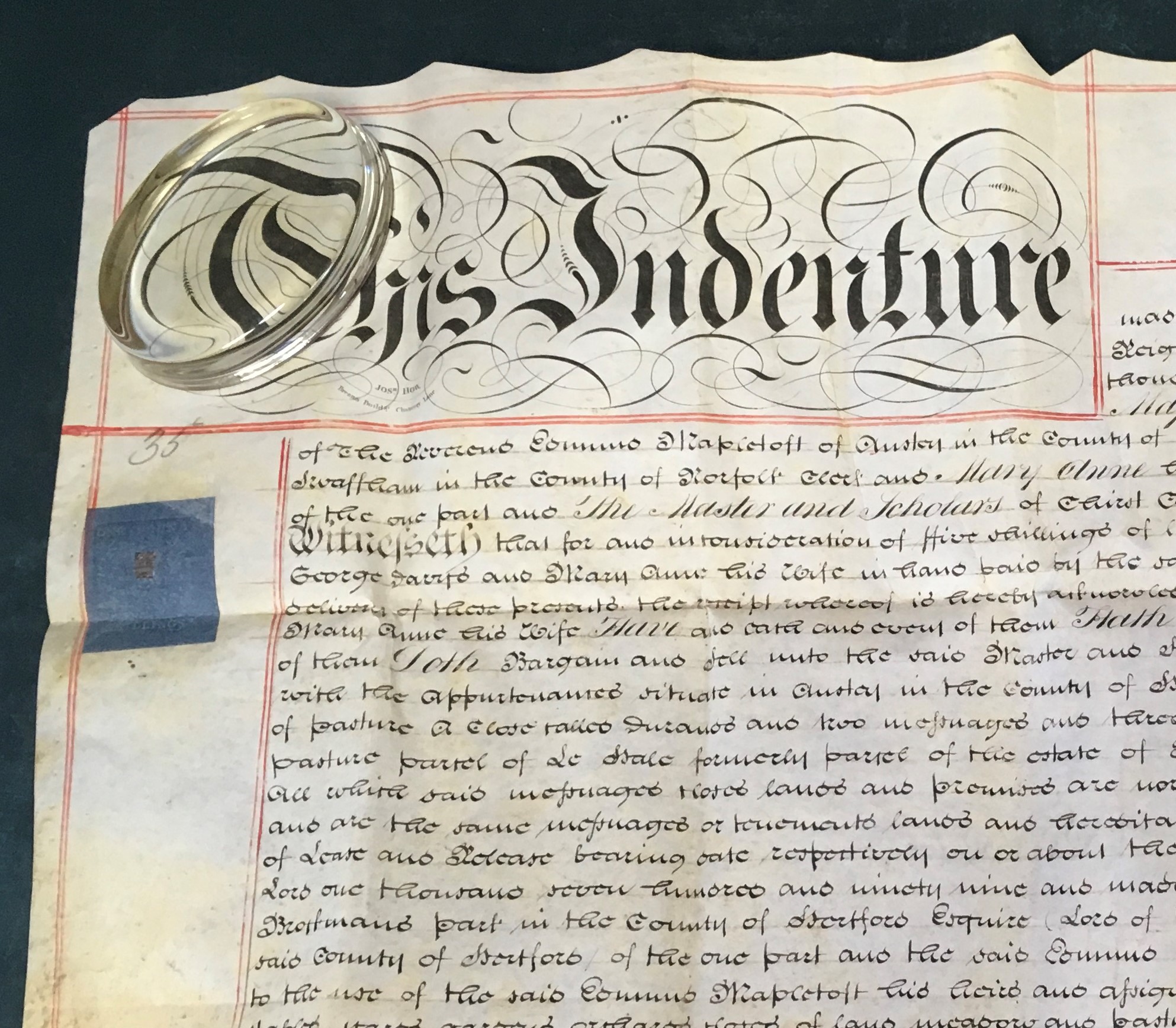 The Old Library at Christ's College was founded by Lady Margaret Beaufort, who began a tradition of donating books to the College.
Today, the Old Library holds over 50,000 rare manuscripts and printed books covering a wide variety of languages, historical periods and subject areas.
For more than 500 years these precious collections have helped inspire some of the world's greatest minds.
Only by providing for the collections' long-term preservation can we ensure that they continue to enthuse and inform generations to come.
There are many ways to help, as follows:
(1) If you would like to assist in conserving our splendid collections, why not think about making a regular or "one-off" donation to the library? You can find a donation form here.
(2) You could sponsor a book in need of urgent repair -- for more information, email library@christs.cam.ac.uk 
You can also become a Friend of the Old Library. Click on this link to learn more.