An organ scholarship at Christ's College can be a wonderful opportunity for organists who want to continue playing to a high standard and receive coaching and conducting training from experts. The commitment at Christ's is easily combined with non-musical study and also allows for involvement in many other University activities such as sport or theatre, and provides the opportunity to work with a choir of a high standard in a role of responsibility.
To get in touch with Tom, James or Davon, please contact the choir administrator, Tom Baarda, at choir.admin@christs.cam.ac.uk. They can be available for weddings, christenings and other events and are happy to answer queries from potential applicants.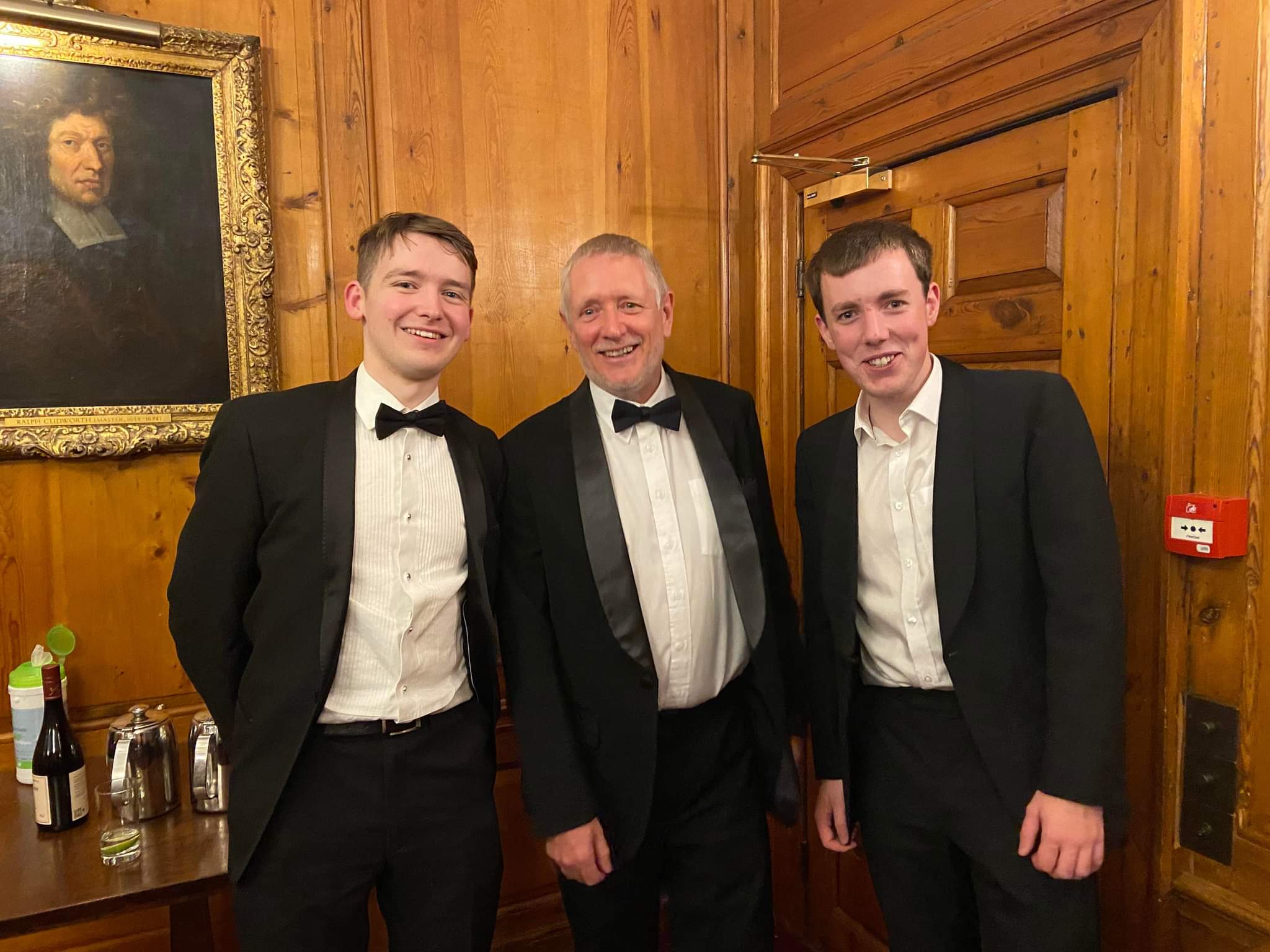 Organ scholars James Tett (l) and Tom Burrows (r) with Director of Music, Professor David Rowland (c)
Organ Scholar: Tom Burrows
Tom is in in his third year studying Computer Science. Before coming to Cambridge, he was a member of the Junior Royal Northern College of Music, where he was taught organ by Simon Mercer. As well as organ, Tom plays both jazz and classical trumpet. He currently plays with the Cambridge University Jazz Orchestra (CUJO), and has previously played both lead trumpet in the JRNCM Big Band and principal cornet for the JRNCM Brass Band.
Organ Scholar: James Tett
James is an organist and violinist, currently studying organ with Ann Elise Smoot and violin with Professor Ani Schnarch.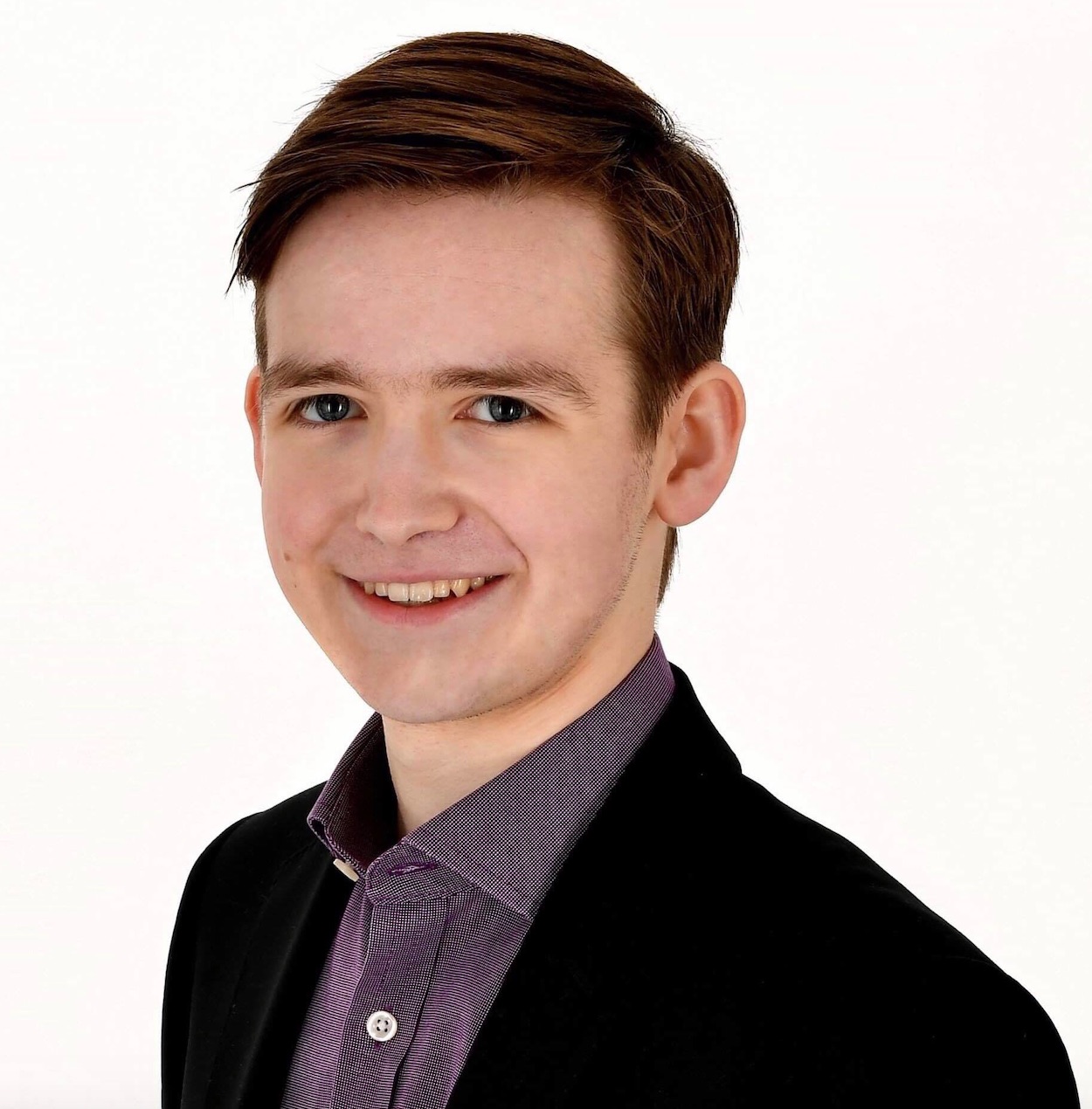 James started organ lessons with Tim Wakerell at St Paul's Cathedral School, before being awarded a music scholarship to Westminster School, where he was the organist for the 2017 school performance of Saint Saens' 'Organ' Symphony No. 3 in C minor at St John's Smith Square. James was made a Royal College of Music (RCM) Scholar in 2018, joint principal on violin and organ, and was awarded a first across his first year BMus programme. During this time, he studied with Professor David Graham and was awarded the George-Thalben Ball Cup and Suffolk Organ Champion prizes at the Suffolk Festival of Performing Arts and won second prize in the London Organ Competition (2019). James has been a regular at 'Oundle for Organists' where he was also awarded recital prizes in two consecutive years.
Whilst organ scholar at Christ's, James reached the finals of the Northern Ireland International Organ Competition 2020. He has also continued as a recitalist, with past highlights including Truro, Winchester, Brentwood and Bristol Cathedrals and future opportunities in 2022 at St John's College and Queen's College, Cambridge. He has participated in masterclasses with Thomas Trotter and Daniel Moult.
A keen violinist, James studied at the junior and senior departments of the RCM, during which time he won the prestigious Angela Bull Memorial Competition (2018), Westminster Young Musician of the Year (2018), Rickmansworth Young Musician of the Year (2019), Instrumental Champion at the Suffolk Festival of Performing Arts (2019) and second prize in the Sevenoaks Young Musician of the year (2019). James is a third year Physicist and also enjoys chess, table tennis and cycling.
Organ Scholar: Davon Halim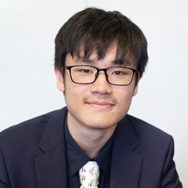 After playing the organ from the age of 15 at home in Indonesia, Davon came under the tutelage of Anthony Pinel during his final year at Concord College. He received a commendation in the Advanced category of the SOA Young Organists Competition 2021. He is also an accomplished pianist, regularly performing for school events. Davon is an avid composer and reached the final of the Commonwealth International Composition Award 2020.

 
Davon is currently a first-year mathematics student and his other interests include video games, football and motorsport.