An organ scholarship at Christ's College can be a wonderful opportunity for organists who want to continue playing to a high standard and receive coaching and conducting training from experts. The commitment at Christ's is easily combined with non-musical study and also allows for involvement in many other University activities such as sport or theatre, and provides the opportunity to work with a choir of a high standard in a role of responsibility.
The organ scholars are Davon Halim and Clare Pryor.
To get in touch with Davon or Clare, please contact the choir administrator, Tom Baarda. They can be available for weddings, christenings and other events and are happy to answer queries from potential applicants.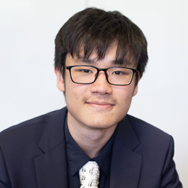 Davon Halim
After playing the organ from the age of 15 at home in Indonesia, Davon came under the tutelage of Anthony Pinel during his final year at Concord College. He received a commendation in the Advanced category of the SOA Young Organists Competition 2021. He is also an accomplished pianist, regularly performing for school events. Davon is an avid composer and reached the final of the Commonwealth International Composition Award 2020.
During his first year with the choir, Davon gave recitals around Cambridge including in King's College Chapel, regularly composed music for the choir, and conducted the choir on the second half of its tour to the USA. 
Davon is currently a second-year mathematics student and his other interests include video games, football and motorsport.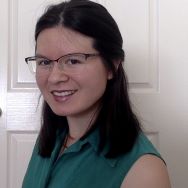 Clare Pryor
Clare Pryor is a first year PhD student in Classics. She has learned organ since 2016 from Dr Allan Beavis in her hometown of Bowral, Australia. Clare also plays classical piano and has sung in various choirs. She enjoys creative writing, reading, theology, cats, and long train rides.