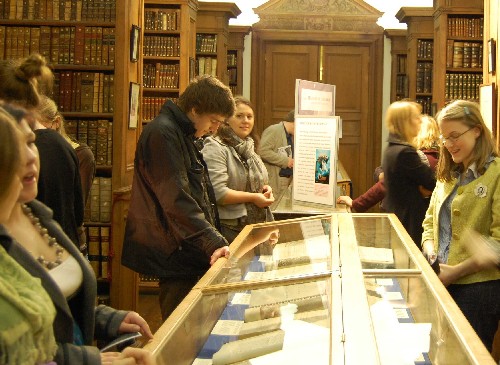 The College's extraordinary collection of Milton materials includes many first editions, the manuscript record of his admission into College in 1625, illustrated editions of his works from the 17th to the 20th centuries and the original engraving plates used to print the frontispiece portraits of Milton in early editions.
Details of all printed works can be found by searching the Library's catalogue iDiscover.
The collections can be made accessible to all interested researchers by appointment. Please contact library staff (email library@christs.cam.ac.uk; tel. 01223 334 905) for further information.
To mark the quatercentenary of Milton's birth in 2008, a special exhibition was assembled and made available online. It includes entertaining and informative images and text, giving a rounded view of Milton's life and work, and of his enduring influence.
In addition, Christ's offers Darkness visible, an exciting resource for school and university students working on Milton's writings.