Mary Holmes, who graduated with a BA in Architecture in 2022, won the RIBA President's Medal, Bronze in December 2022 for her project 'Out of the Closet Into the Garden'.
Many people feel they need to hide their sexual orientation when accessing residential and care facilities. Holmes said, "A space to age in place, to age together, is a privilege that many, particularly those within the queer community, do not have."
Her award-winning design imagined accessible residential accommodation in the form of an almshouse with shared communal gardens.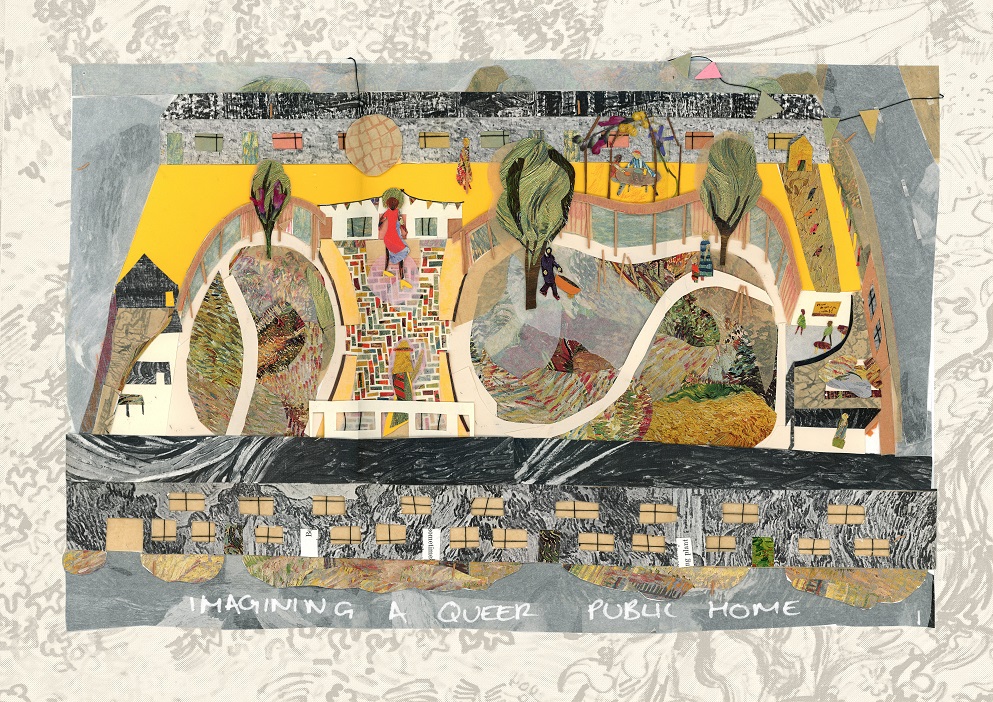 Holmes, who is co-founder of the collaborative design platform Queer Aided Design, said:
"It is a deeply personal, emotional project; a chance for me to imagine my own queer utopia. To challenge our current reality through this act of imagination.
It is a protest and a provocation within and against a system of architectural education that continues to exclude queer theory, queer practices, from its teaching."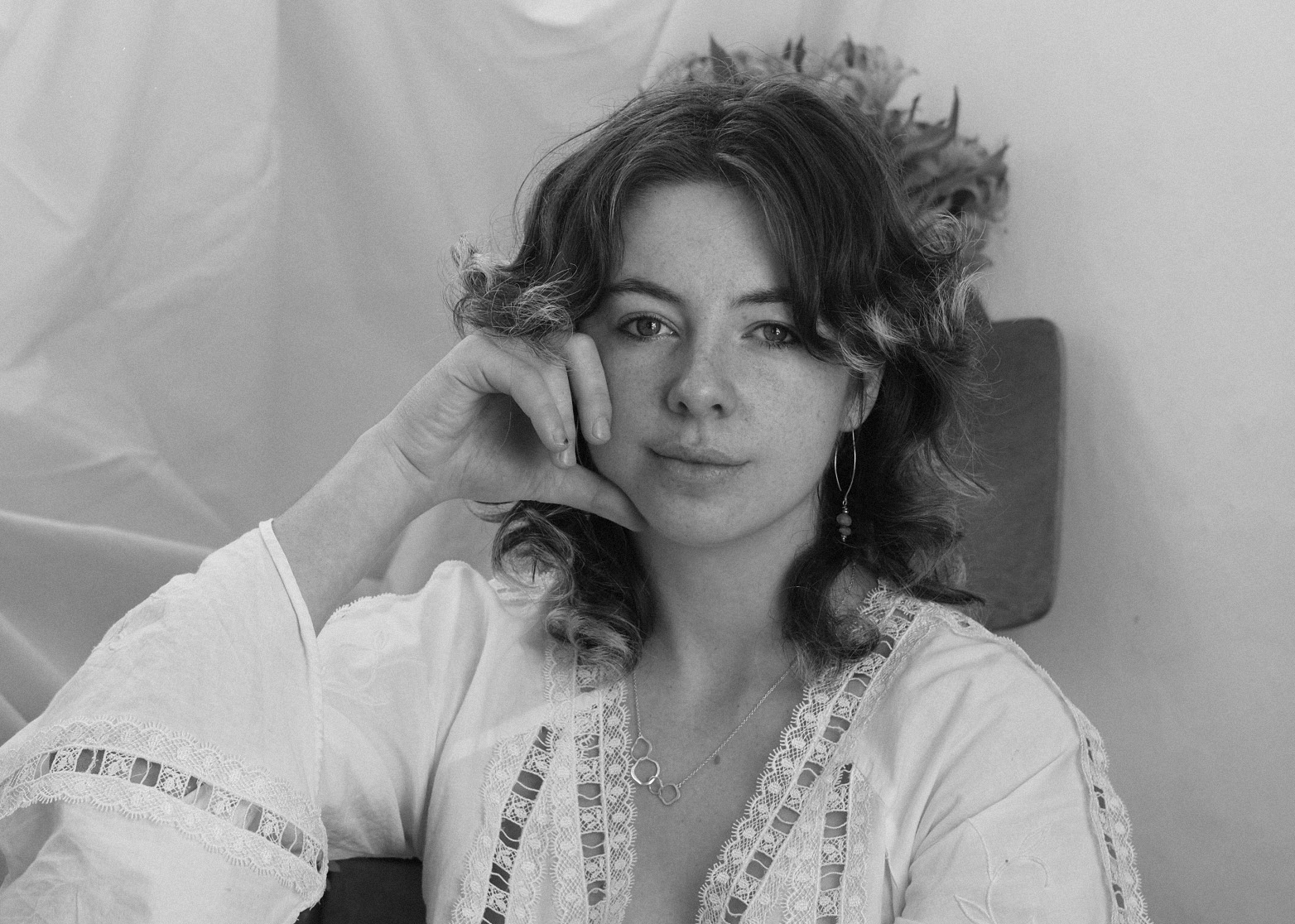 Taking inspiration from a group of gay men who removed the internal walls and fencing between their terraced houses in 1970s' Brixton, Holmes' project reimagines terraces and gardens in Harlow, Essex.
The terraces are redesigned to provide assisted care rooms, semi-private flats and private flats linked by a glazed portico.
Utilising curved lines, Holmes describes "tactile architecture, one that invites touch and softens the harsh edges of the terraced homes to create spaces of embrace."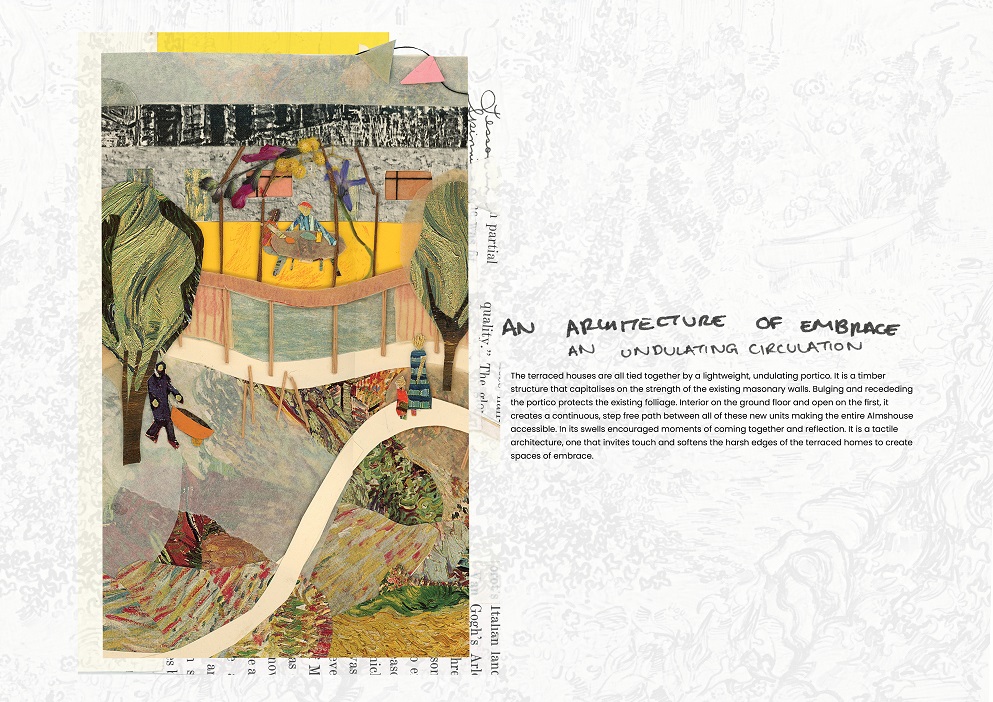 The garden would be a large, communal space, key to which would be the central '(un)common room' imagined as a shared living room which separates a kitchen garden which might be used by school groups and a private wildflower meadow.
The floor of the '(un)common room' would be made of coloured brick tiles inspired by the AIDS memorial quilt. Each tile would tell an individual resident's story on the underside with the imprint of a symbolic object on the upper side.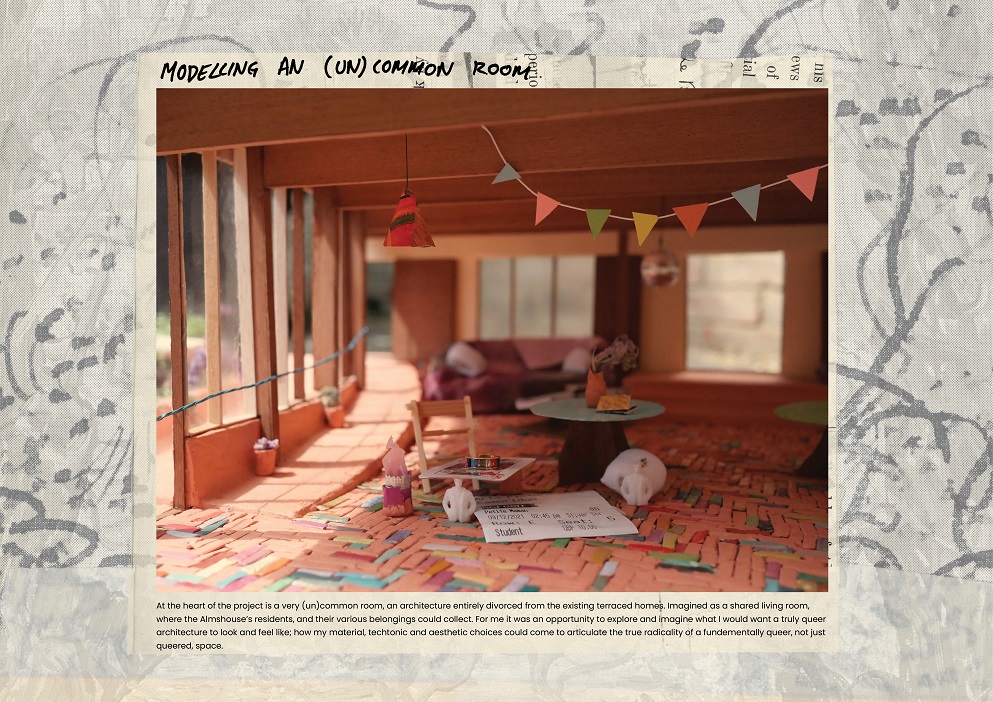 Holmes said:
"I am convinced that architecture students have a key role to play in pushing for the inclusion of those whose needs are continually overlooked by the architectural profession.
I am immensely grateful for the recognition that this award gives to my work and to work like it. I hope it will smooth the path for those who will follow me. It fills me with hope."
Christ's Fellow and Director of Studies in Architecture, Dr Irit Katz said:
"I am very proud of Mary's achievement. I had the pleasure to supervise her Year 3 Dissertation on queer spaces which fed into this project, and I was thrilled to see this fascinating design project evolve throughout the year. Christ's, with its open and diverse community of students and Fellows, is a great place to study architecture." 
Established in 1836, the President's Medals are the RIBA's oldest awards. The Bronze Medal is awarded annually to the best design project produced by a student or group of students as part of a RIBA Part I qualification.