Christ's gardeners are knitting squares for blankets for a local food bank in their tea breaks.
Gardener Imogen hadn't tried knitting before:
"I started work at Christ's about four months ago. I watched the gardeners knitting in their breaks for a few weeks, then decided to ask if I could give it a try and became instantly obsessed!"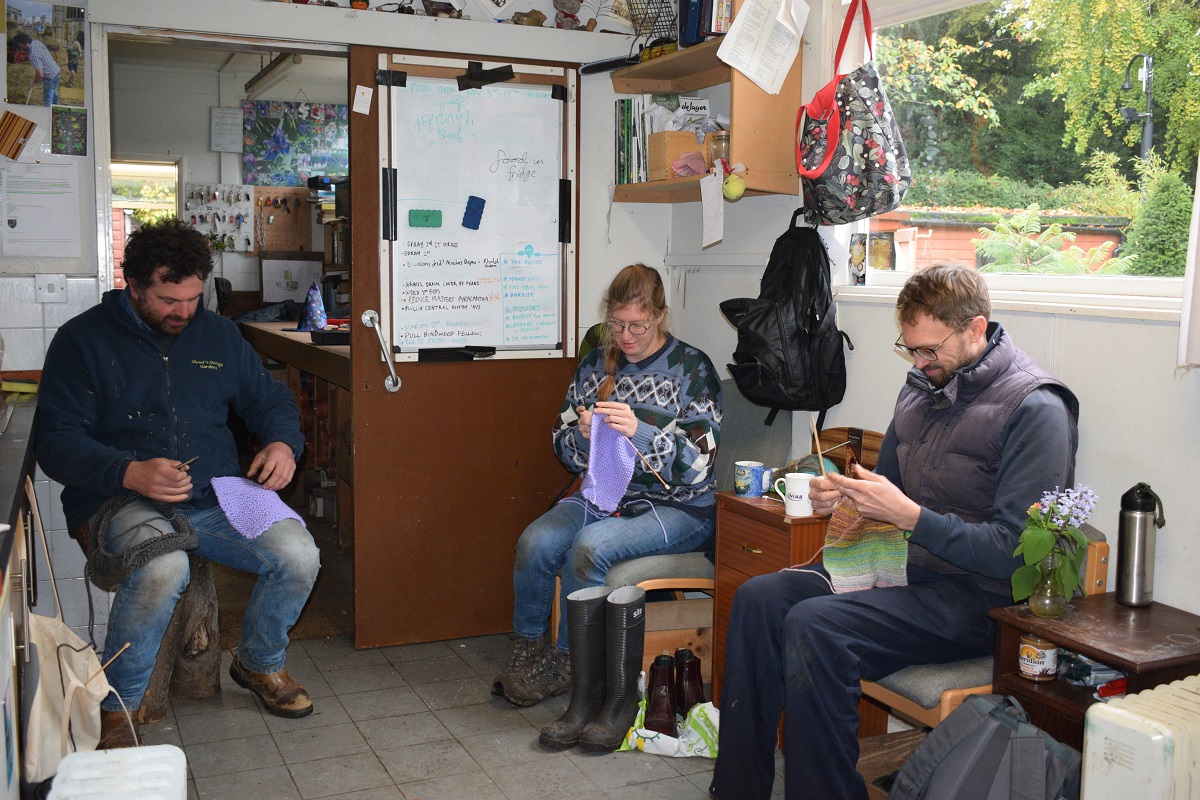 Sew, Knit, Craft at 58 King Street is providing surplus wool for volunteers to collect. The project needs 20cm x 20cm squares which can be knitted or crocheted. The finished squares are sewn together into blankets by volunteers at the shop.
Founded by local churches, Cambridge City Food Bank opened in 2010 to provide emergency food provisions to help people in crisis. Part of the Trussell Trust's network of foodbanks across the UK, the food bank also addresses poverty in Cambridge.
At Christmas the food bank collaborates with Cambridge City Council and Cambridge Sustainable Food to provide seasonal food hampers. A toy is added to the food parcel for families with children and the blankets will be added to some of the hampers for family groups without children.
Christ's gardener knitters were originally inspired by the then Deputy Head Gardener, Julia. Sergio, the Head Gardener who champions 100% wool, has since knitted a jumper for colleague Martin.
Anyone in College can join in and make squares. "Just drop in at the Gardening Shed over lunch time and I can help you to get started," says Imogen.
The gardening team, which is currently dealing with autumn leaves and planting bulbs, welcomed a new member - James -  last week.