First Court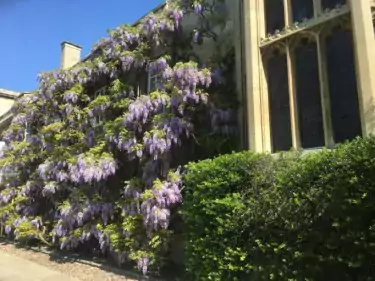 First Court is the oldest part of the College, and much of it dates back to 1505. It includes a circular lawn – the only one in any of Cambridge's 31 Colleges. The enclosed nature of this court creates a microclimate, allowing us to grow tender specimen plants. The court is bordered by a variety of shrubs, and a magnificent Wisteria sinensis covers the south-facing wall. The wisteria is thought to be around 200 years old.
Second Court
Second Court consists of formal lawns bordered by an informal planting scheme. There is a long herbaceous border on the western side of the court. The Fellows' Building at the top of second court dates from 1640-42. The gardens here feature borders of lush summer bedding.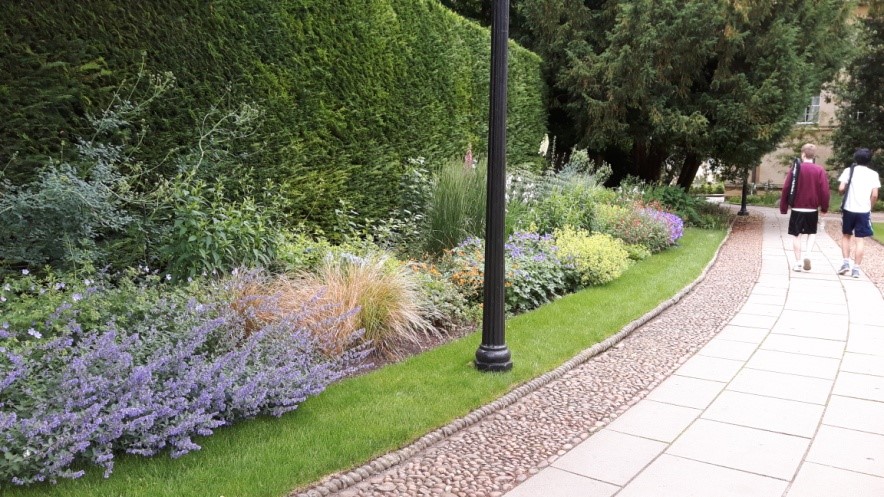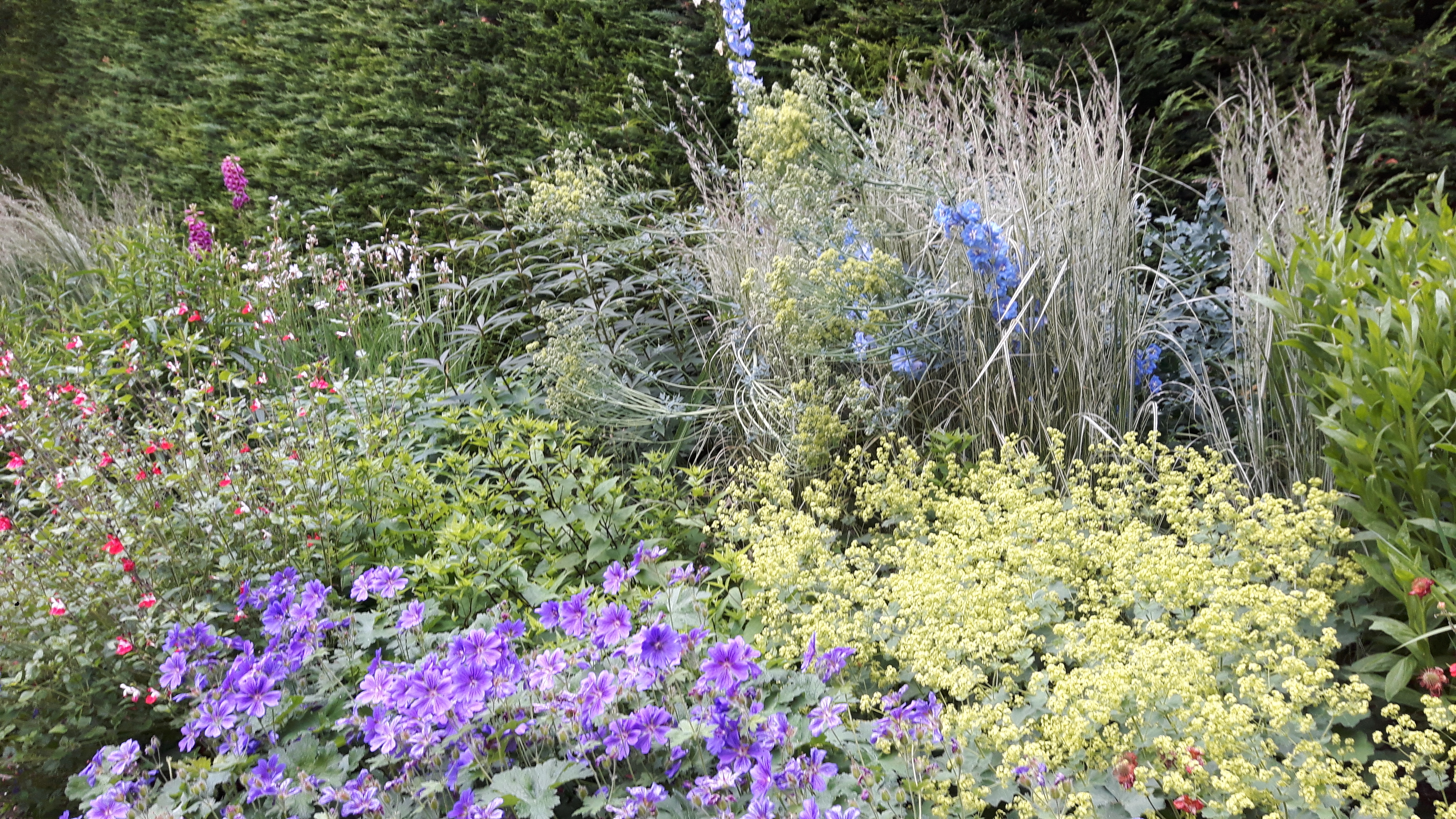 Third Court
Third Court features an extensive collection of irises, begun in 1946 when the College received a large number of irises from a Mrs Zeligman. Today the garden contains more than 70 different species, some of them added since the Court was redesigned by Dr Geoffrey Ingham in 2014.