If we have asked you to meet outside the side gate on Christ's Pieces, this page will help you to find it!
1. From St Andrew's Street, go down Christ's Lane, which is at the side of the College, between Christ's and the Metro Bank.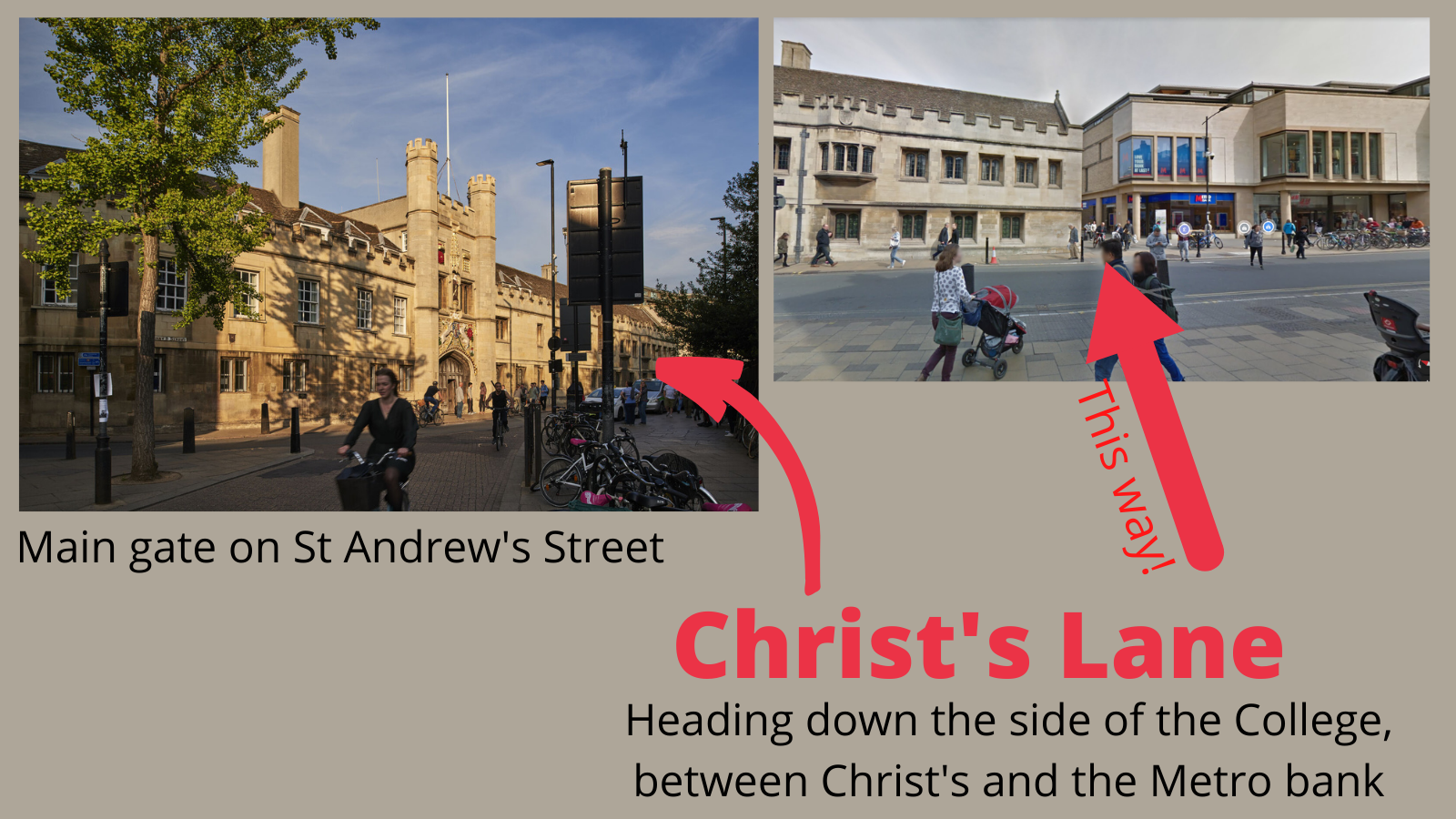 2. You'll pass the Metro Bank on the corner and then a Tesco Express on your right before too long. As you approach the end of the lane there's some grass. The side gate into Christ's is just where the grass starts. The gate is green. Please wait on the grass (please be careful not to block the gate - people may be in and out).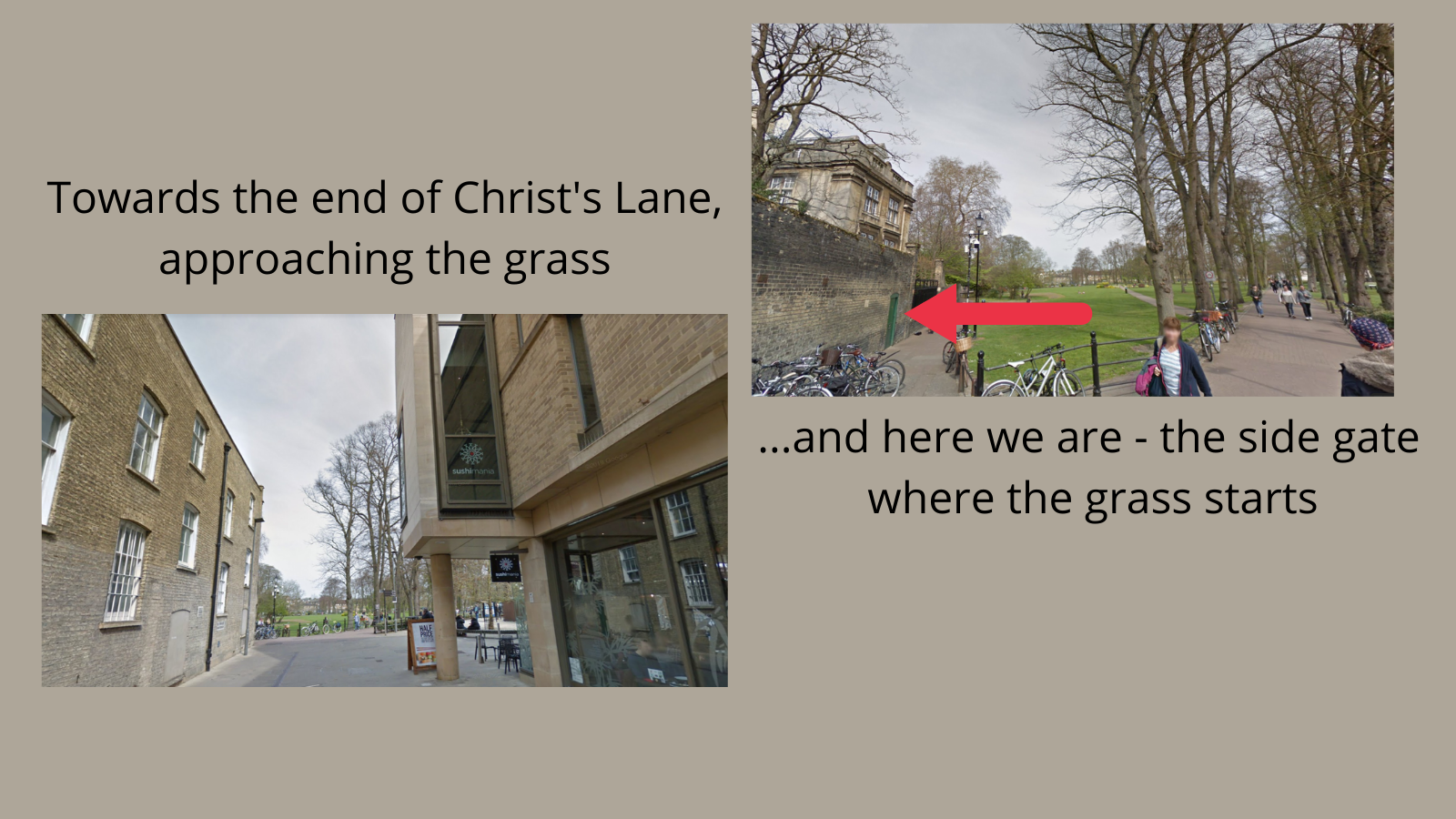 Maps
Nearest toilets
Visiting Christ's / How to get to Christ's