Molecular biologist Marina Papaiakovou is awarded the Life Sciences View Interview of the Year award, in association with The Scientists' Channel, for an interview about her work detecting intestinal parasitic helminth (worm) infections in humans.
Marina, who is studying for a PhD in collaboration with the Natural History Museum in London, said:
"I am fantastically honoured to have received this recognition. I am grateful to all my supportive supervisors. Each of them has encouraged me to communicate to wider audiences about my research. Thank you to The Scientists' Channel for allowing me to highlight the impact parasites have globally and for providing a window to my world of worms."
Marina's PhD focusses on using cutting-edge technologies to validate and develop new diagnostic techniques for worm infections which cause significant morbidity and debilitation in populations harbouring these intestinal diseases.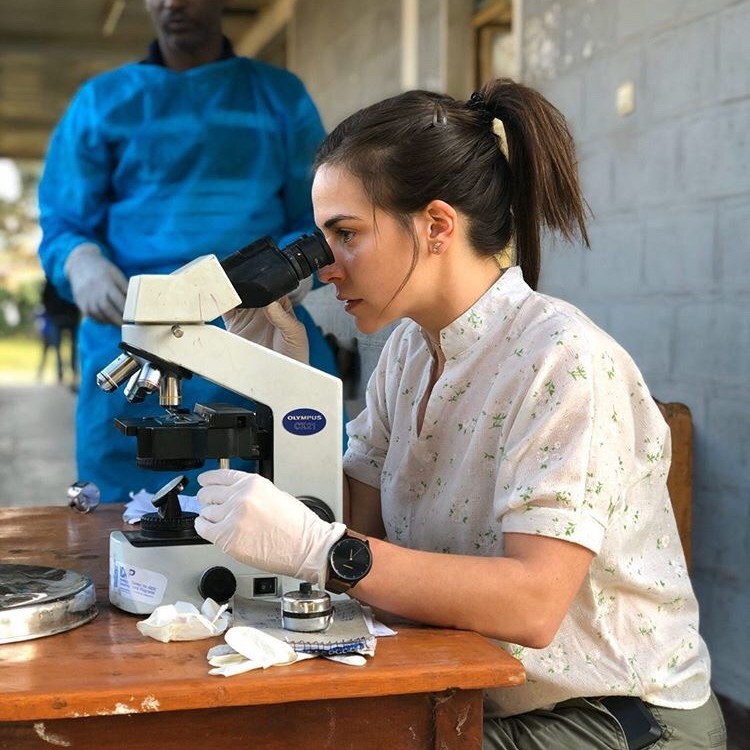 In the film she talks about the bigger goals of her research and the challenges faced when working with poo samples in the field and the laboratory. 
Future applications of this work could be used by policymakers and health professionals worldwide to understand better the interplay between gut bacteria and worms, and to improve control and elimination programmes where large-scale, efficient and cost-effective diagnosis is critical. 
Marina's research is supported by the Harding Distinguished Postgraduate Scholars Programme.