Inspired by Head Coach and Boat house Manager, Kate Hurst, Christ's staff have formed a rowing team.
They train twice a week and have even set their sights on the Town bumps in the third week of July.
Kate said:
"I'm so pleased that my presentation to staff encouraging them to give rowing a try met with such an enthusiastic response."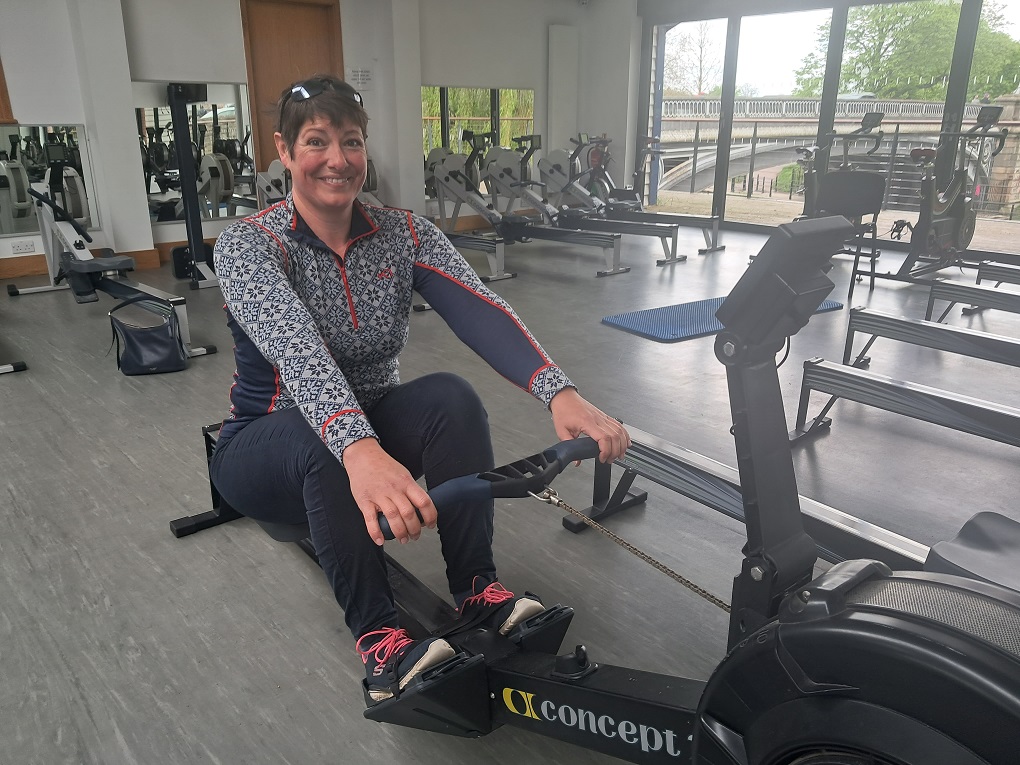 The team includes novices who had never been on the water before through to more experienced rowers.
Training includes weight lifting and strengthening exercises. The team has also visited the Downing College rowing tank. 
The tank comprises two 50 feet pools which can accommodate eight athletes rowing one behind the other. Video cameras and TV screens allow crew members to watch themselves while they row.
Michael Curnow, Housekeeping Manager said:
"No one has fallen in yet! It was really good to train in the tank where we could concentrate on technique and not worry about where we were on the river or falling in"
The fledgling crew includes staff from the Development Office, Events, Housekeeping, HR, IT, the Library and Maintenance Services.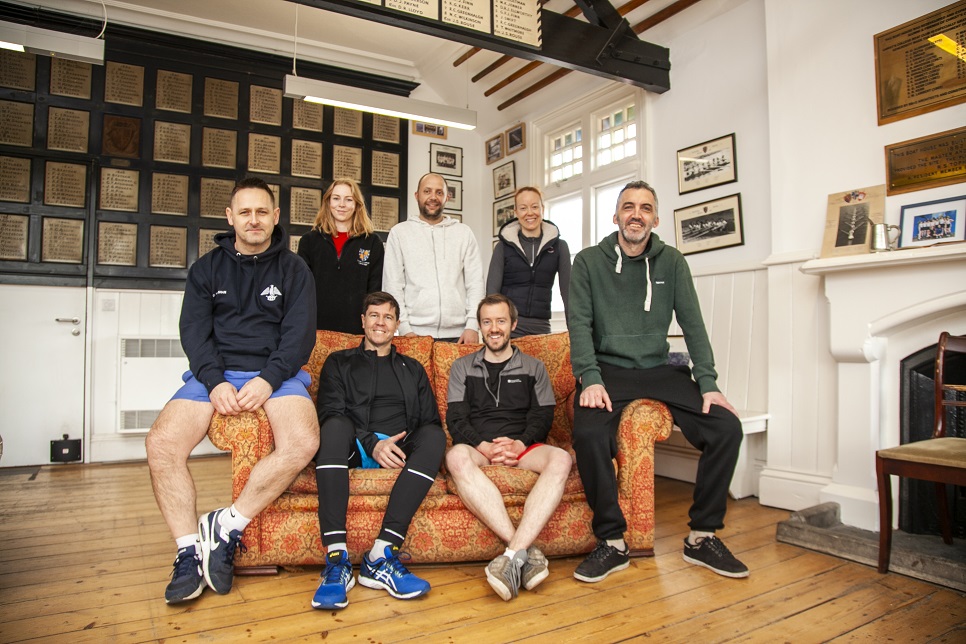 Seb Peel, Development Officer, and the only person to have rowed before, said:
"Like many students I tried out rowing as an undergraduate and decided that early mornings weren't my thing! When I heard that the staff crew goes out at lunchtimes and evenings, I realised that this was my chance to get back on the water after 17 years, and I've really enjoyed the opportunity."
Phil Roberts, captain of the team and a House Porter, said:
"We would love for more people to get involved because it's so nice mixing with and speaking to other staff members from different departments who you wouldn't normally see, let alone talk to! So if anybody is the slightest bit interested get in touch and we will get you on the water."
The crew is sometimes joined by Fellow Dr Miguel Beneitez who started rowing at the Cambridge 99's town rowing club when he came to Cambridge two years ago. Student coxswains cox the boat.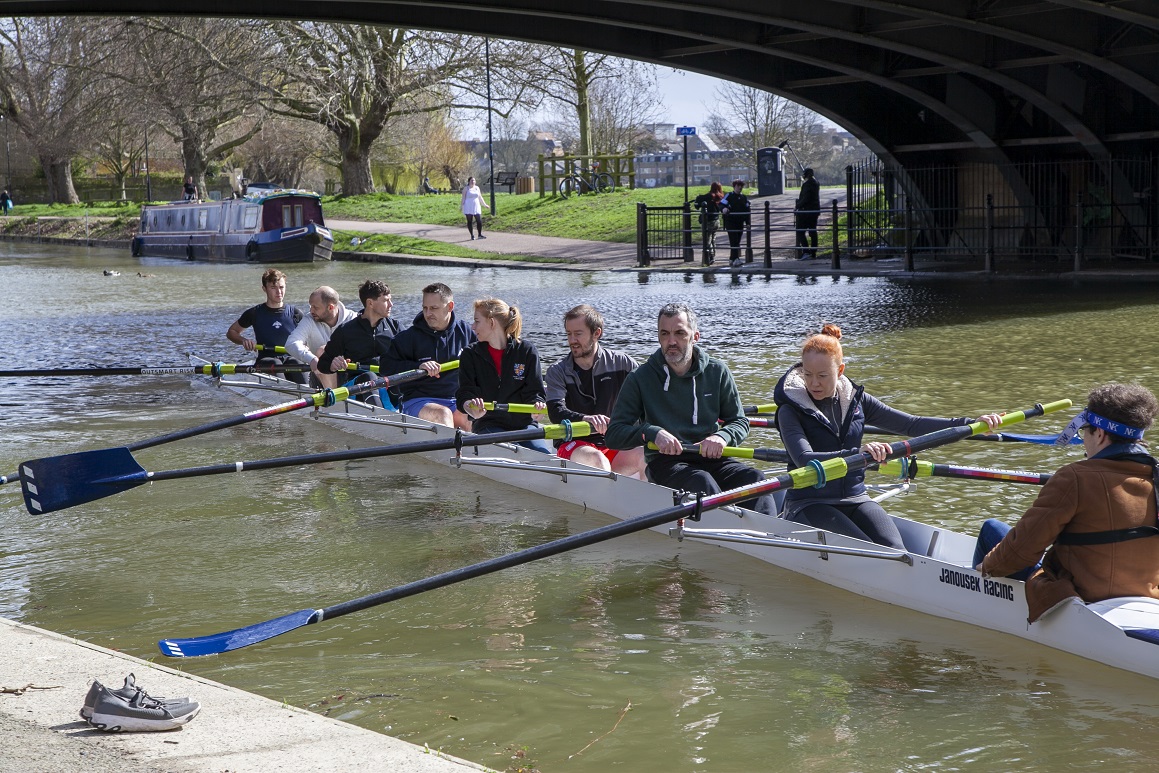 Owen Brown, Senior Library Assistant said:
"Being involved in the staff rowing team has really made me feel part of a sociable and friendly college community." 
Kate said:
"You don't need any previous experience to give it a try. Please get in touch if you want to join the team."
Kate (csh54@christs.cam.ac.uk) or Phil (pcr24@christs.cam.ac.uk) can be contacted by email.