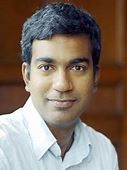 Professor Sujit Sivasundaram (m. 1994) has delighted us with the good news that he has been awarded the British Academy Book Prize for Global Cultural Understanding for his book 'Waves Across the South: A New History of Revolution and Empire'.
In Waves Across the South, Sujit Sivasundaram – Professor of World History at the University of Cambridge – re-imagines the history of the British Empire with the southern seas at the heart of the story. The history of the age of revolutions is commonly centred around Europe and the Atlantic, yet in this highly original work, Sivasundaram invites the reader to consider what this history looks like from the perspective of indigenous peoples in the Indian and Pacific oceans, showing how they asserted their place in the global South as the British Empire expanded.
Sivasundaram, who was born and educated in Sri Lanka, brings together a wealth of archival material to recover an extraordinary collection of stories – from Maori mapmakers and the Parsi shipbuilders of Bombay, to the sealers who lived with Aboriginal women in Tasmania. The result is a very different account of imperialism, centred on a part of the world that barely features in many histories of the period.
He will receive £25,000 for winning the prize.
Commenting on behalf of the jury, Chair Professor Patrick Wright, Emeritus Professor of Literature and History at King's College and Fellow of the British Academy, said: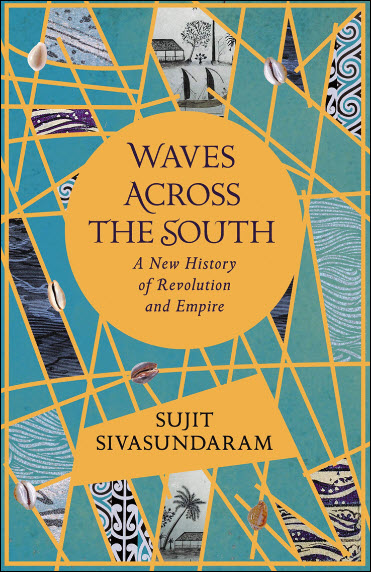 "Waves Across the South is a riot of ingenuity, a truly powerful and new history of revolutions and empires, re-imagined through the environmental lens of the sea. The jury was spellbound by Sivasundaram's skill in combining compelling story-telling with meticulous research. Even as a work of world history it speaks directly to the politics and military interventions of today."
Professor Julia Black, President of the British Academy added:
"This prize celebrates the role of non-fiction literature in expanding our knowledge and understanding of cultural identity and difference. This year's winning book is a masterclass in what can be achieved through exceptional research.
"On behalf of the British Academy, it is my honour to congratulate Sujit Sivasundaram for this extraordinary work – and for shining new light on a part of the world that has been mostly overlooked in the history of empire."
Sujit matriculated at Christ's in 1994 and then continued as a graduate student.  He is now a Fellow at Gonville & Ciaus College.  He says 'I still very much appreciate the excellent teaching I had at Christ's at a difficult time when I did not know where I was headed. Indeed I started life at Christ's as an engineering undergraduate as some fellows may still remember!'.