Madhulika Chebrol, a PhD student in the Faculty of Asian and Middle Eastern Studies, who was born in the Indian city of Visakhapatnam remembers the stories her grandmother told her when she was growing up.
It was only when she was employed to catalogue the Rouse Collection in Christ's College Library that she found some of those stories in print. 
Many books in the collection are written in Sanskrit, an ancient language of India.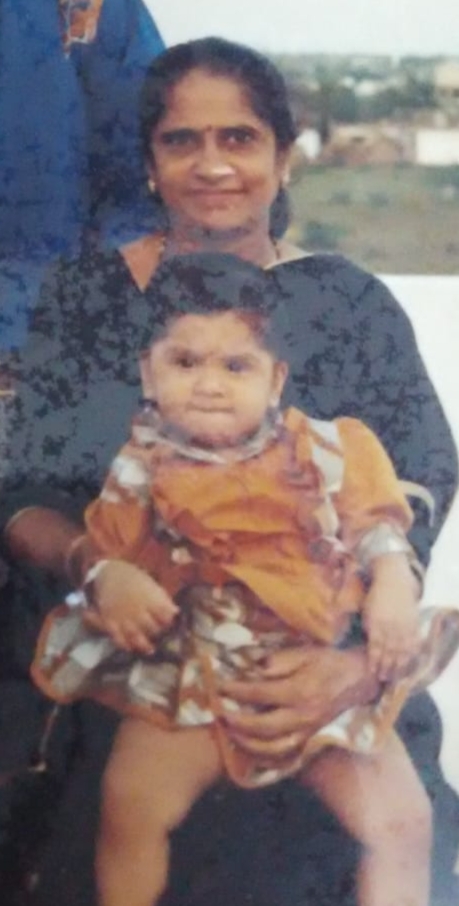 Madhulika said:
"My grandmother would have known the stories that she grew up with, and she would just tell them to me from memory. And then when I came into academia, I actually found the manuscripts and thought, 'Oh, this is what she was talking about!'"
One of Madhulika's favourite stories is found in the Harivaṃśa, which contains tales about Krishna including his fondness for cream: Krishna's mother would always catch him out by spotting the cream around his mouth from where he had slipped a drink.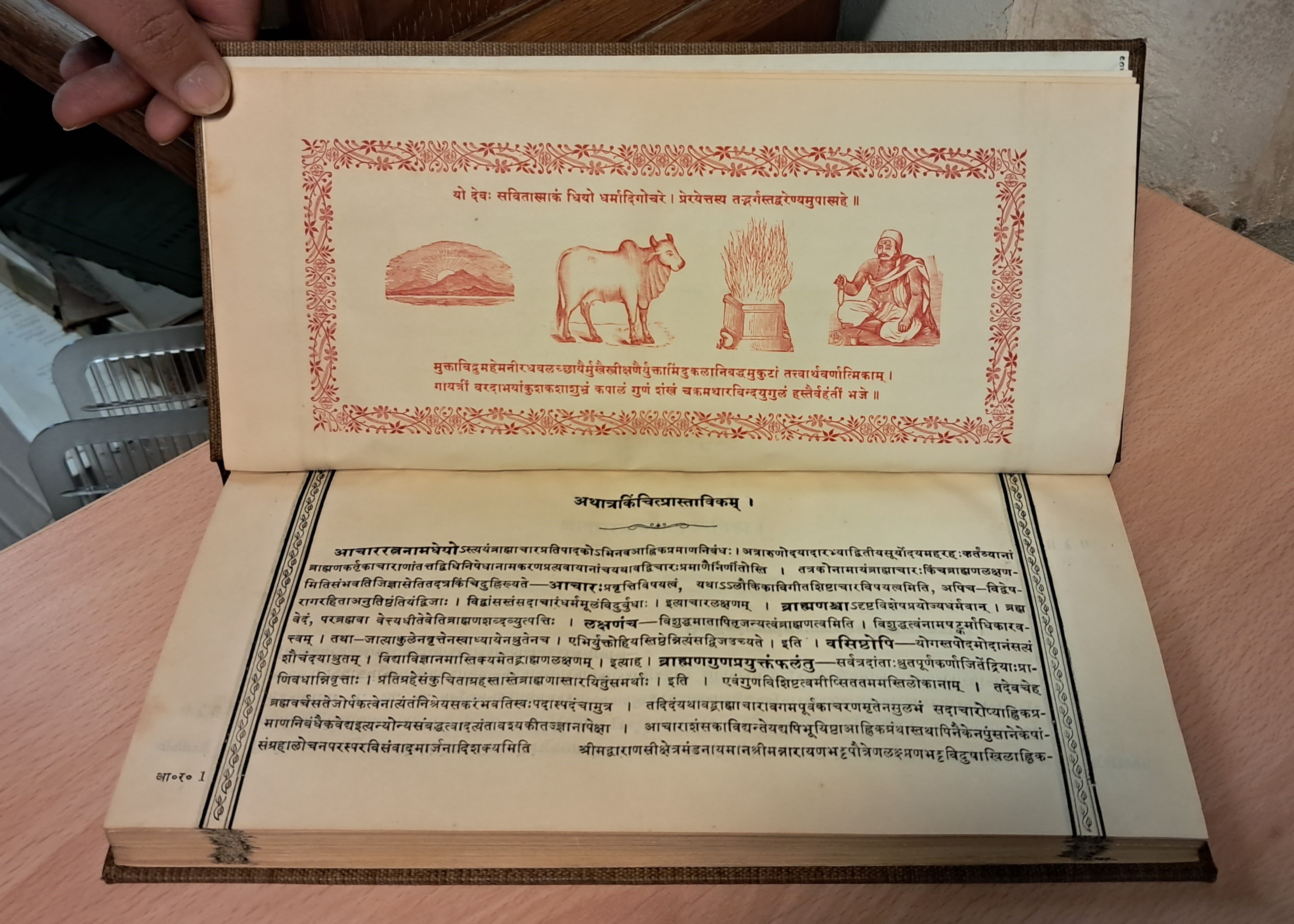 Madhulika spent six months cataloguing 900 items from the Collection given to the College in 1949 by alumnus, Fellow and educational reformer, William Henry Denham (WHD) Rouse.
Rouse was a classicist who translated Greek and Latin, but the fact that he was also a first- rate Sanskrit scholar interested in Indian literature is evident from his collection, says Madhulika.
As Headmaster of the Stephen Perse School, he was part of a community of scholars who regularly wrote to each other and shared material. Rouse even had books specially printed.
Madhulika said:
"Rouse had, in his lifetime, accumulated a collection that would guide even a lay reader on every aspect of pre-modern Indian social and spiritual life. Beginning with the Vedas, Rouse compiled almost an A-Z compendium of studies related to India."
Written in ancient Sanskrit, The Vedas are a collection of early religious texts which form the basis of modern Hinduism. The collection extends from books such as Sanskrit philosophy, grammars, and Buddhist history, through to notes on colonial India.
Rouse annotated many of the books in Sanskrit, often providing a commentary and noting variant texts. Madhulika believes that he was building and using the Collection to teach himself the language, but also that his approach was very different to modern scholarship methods. 
She said:
"Rouse's annotations provide an insight into how scholars of his time - the 1930s - might have understood the materials he donated."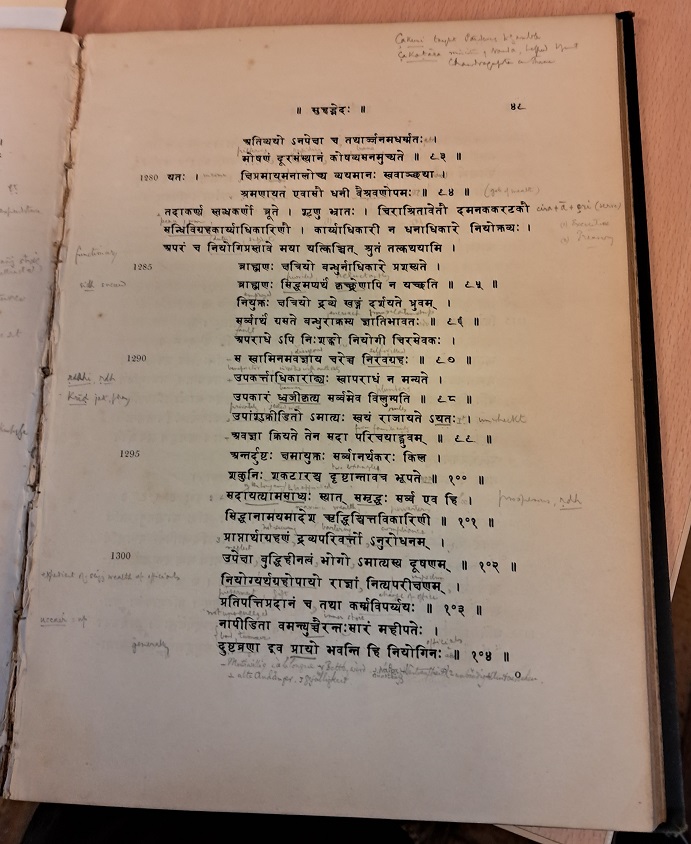 The books can be searched on the online catalogue, iDiscover.