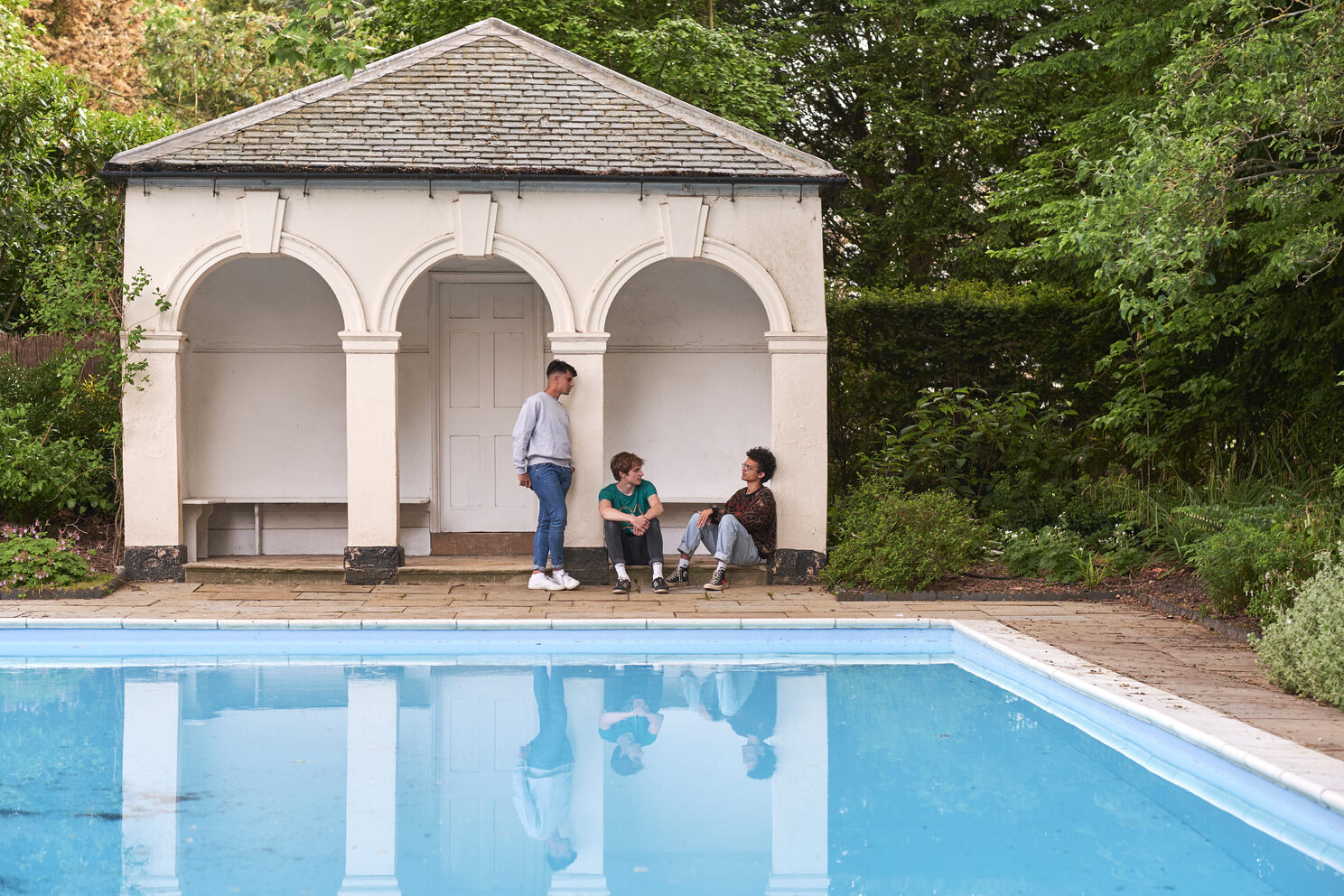 What happens next?
At the beginning of September 2022, information packs will be sent out to all confirmed new students.

We would ask you please to wait until you receive your pack before contacting the College with enquiries or requests.

The packs are very comprehensive and include an Information Handbook, which should answer most, if not all, of your questions.

You will also receive a Welcome Pack with further information at our Welcome Hub on Saturday 1 October, which you are expected to attend.
Information Pack contents
2022 Information Handbook for Undergraduate Students

Personal Information Sheet specifying your room number and rent

List of compulsory College events during your first week after arrival

Travel directions to the College car park for arrival

Problems and Advice leaflet

Information about the College Chapel and Choir.

JCR Freshers Week timetable

Welcome letter from your Tutor

College family information from the JCR
Date and time of arrival
Saturday 1 October 2022 is the standard date of arrival for undergraduate students. All new undergraduates should have arrived in Cambridge by 1.00 p.m. on that date.

All new undergraduate students should register at the College's Welcome Hub on Saturday 1 October (see below).

If this will be difficult for you because of travel distance, you may instead arrive at any time on Thursday 29 September or Friday 30 September, so long as you seek permission from the Tutorial Office in advance.

International students may arrive from Saturday 24 September.

Special arrangements can be made for those taking a compulsory pre-term course.

All confirmed offer holders will receive a survey via email in late August from the Tutorial Office called 'College Living Arrangements', which asks you to specify your arrival date.
Saturday 1 October 2022
Student helpers will be available in the College car park and around Third Court to welcome you and show you where to go.

After you arrive at the College please go to the Welcome Hub, which will be based in the Lloyd Room, Third Court to collect your University card/room key and Welcome Pack. 

You must bring your passport (If you do not have a passport please contact the Tutorial Office)

You should bring your UK bank details with you for the College Accounts Office (Overseas students who do not yet have a UK bank account can provide these later).

The Welcome Hub will be open from 9.00 a.m. to 1.00 p.m.

A meeting with your Tutor will take place during the afternoon, and an official welcome to College from the Senior Tutor will take place in the evening.
Vaccinations
Students are strongly encouraged to be vaccinated against Covid-19 prior to arrival. 

All young people starting University are being urged by the Public Health bodies to be vaccinated against meningitis.

You are also encouraged to have two doses of the MMR (mumps, measles and rubella) vaccine.
Non-UK students
The International Student Office of the University has prepared useful 

Pre-arrival information

, including an International Students' Guide, current requirements for travelling to the UK, and finding your way to Cambridge from the UK's major airports.
Students should read the 

Immigration

 and 

Healthcare

 information from the International Student Office.
Students studying on a Student visa must read the 

guidance

 and the 

Student visa responsibilities guide

. Please also look out for any emails from the University and the College with instructions on passports, entry vignettes and BRP collection.

Students who are collecting BRPs can do so from the Tutorial Office (Y4). You will be advised by email when to do this.
Cambridge Bursaries - UK student only
Student Finance England (SFE) or equivalent institutions in Wales, Scotland and Northern Ireland will assess over the summer the household incomes of students who asked to be means tested.

If you apply to be means tested, and your household income is found to be below £62,215, you should qualify for a Cambridge Bursary.

If you are eligible for a Cambridge Bursary, your bursary will be approved after you have arrived in Cambridge.

Your bursary will be paid in three equal instalments directly into your bank account during the fourth week of each term once it is approved. 
IT and computing access
Your Cambridge email account and computing access will be made available to you before you arrive in Cambridge.

You will be given a unique Cambridge user name, known as a CRSid, which is always a combination of letters and numbers, e.g. abc12. You need this to log on to Raven, the University's authentication service, which gives access to many online resources.

Your CRSid is then combined with '@cam.ac.uk' to make up your email address, e.g. abc12@cam.ac.uk.

You will receive an email from the University outlining the steps you will need to take to access your Cambridge email account and Raven password. This email should be received in early September.

Please note that the 'User Name' you will be asked to input in order to register for email and computing services is your CRSid, not your USN or UCAS reference number.

You will find it helpful to read the following University IT information for new students:

Getting Started with IT @ Cambridge

 

CamGuides

 is a free online resource for all students to help them prepare for their studies in Cambridge, regardless of their degree or College. It focuses on some of the academic and information practices and skills that students commonly engage in. The content has been created by a small team of library staff and students at the University. There are separate guides for PhD students, Master's students, as well as undergraduates.
Your first College bill
Many students contact us as soon as their place is confirmed to enquire about what they need to pay and when. You will not need to pay until after you arrive. 

You will receive your College bill just before the start of each term as an email sent to your @cam email address.

The subject line of the email will be 'Latest Statement'.

The deadline for the payment of your termly College bill is two weeks after the first day of each term.

If you have any difficulties paying your bill on time, please speak to your Tutor.

College charges such as accommodation are charged termly.

Tuition fee charges are aggregated slightly differently:
UK students in receipt of a Student Finance tuition fee loan will not see a charge for tuition fees on their College bills as these are paid directly to the College.  

UK students who are self-funding will see a charge for tuition fees on their College bills. The annual tuition fee is charged in the proportions of 25% in Michaelmas Term, 25% in Lent Term, and 50% in Easter Term.  

Non-UK students are charged each term for 1/3 of their tuition fees.
External pre-arrival events
Around the world over the summer, University Alumni Groups (in conjunction with the University's Alumni and Development Office)  host online and in-person freshers' events for new undergraduates and postgraduate students starting a course at Cambridge in the autumn. These are entirely optional events. If you would like to find out more, please visit here.