This page is part of the Christ's College current applicants section.
What the session is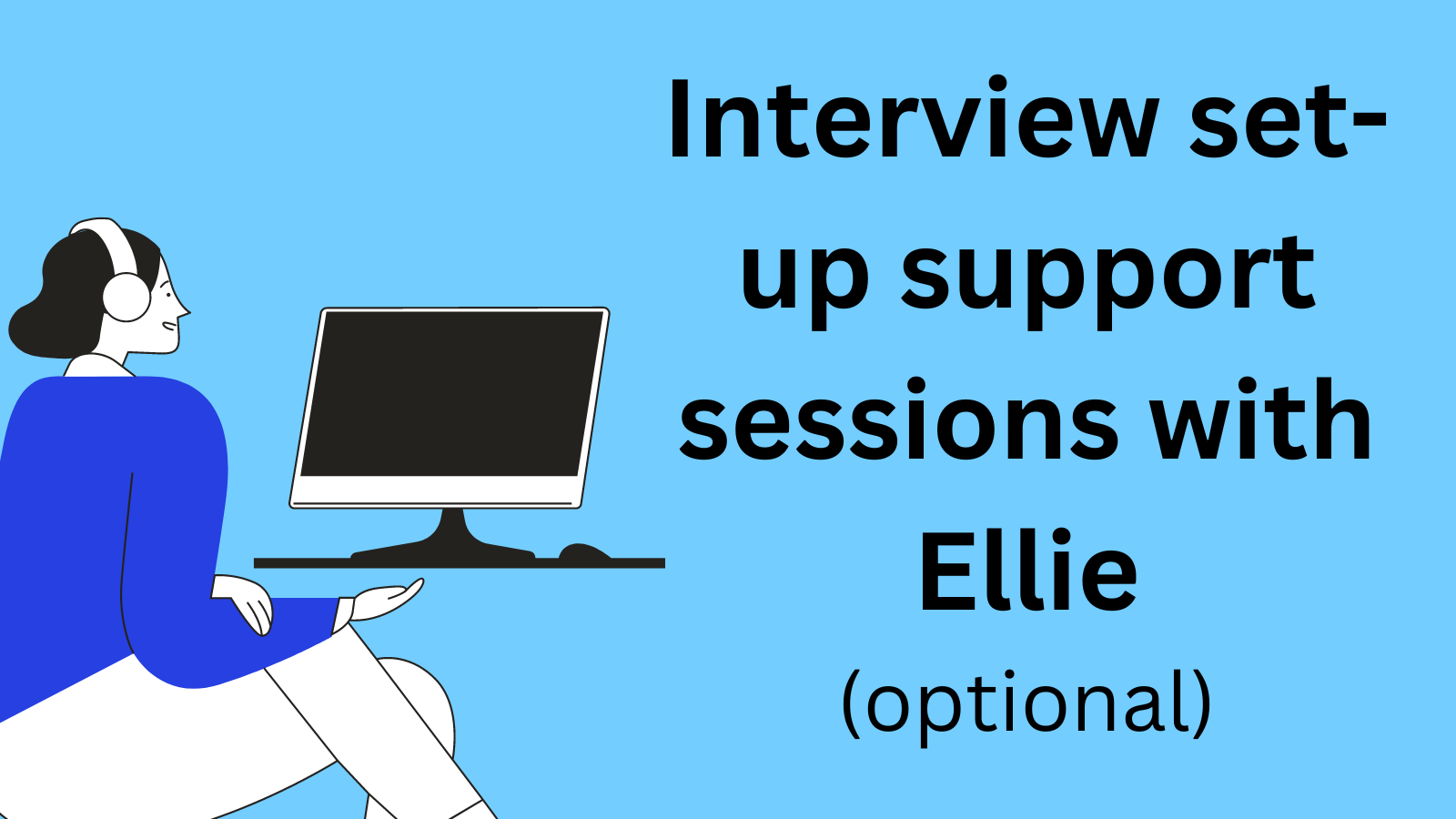 The aim of the session is to familiarise you with the software we'll be using in standard interviews, pre-interview study and invigilated problem sheets (your invitation to interview email with the date(s) and times will make it clear what there is for your subject). It'll be a bit 'made from home', but we'll be able to show you what things are going to look like as you enter your interview etc. and we hope that this will increase your confidence about the technical side of having an online interview, pre-interview study etc so that you can concentrate on the interview / the content itself when the time comes.
If you feel like you're not very good at technical stuff, please don't worry - we're making it as smooth as we can for applicants.
 
What the session is not
Bear in mind that the scope of these sessions is clearly defined - they will NOT be about the content of interviews, the kind of questions asked or how to prepare for an interview in your subject. See instead What to expect at your online interview and Preparing for your online interview, the Applicant Webinars on interviews and the interview guidelines in stage 5.
Secondly, we are not IT professionals - the information given will be straightforward information.
 
Before you attend
You need to receive an invitation with the dates and times for your interviews (and any other element e.g. pre-interview study). Your invitation to interview will also state clearly the software being used, and if there are any specific set-up requirements.
Caution! It is very much the case that you must look at the information that has been sent to you. Don't be confused if other students at different colleges or in different subjects have been asked to do things differently.
 
Further details
The sessions will take place in late November and early December and are for students who have received an invitation to interview from Christ's College (an email stating the date(s) and times of interviews).
The form to sign up for the sessions is on the current applicants page in the stage 4 and you can sign up once you have received an invitation to interview with the details for how your interviews will work as well as times, dates and joining details (you can sign up until 1 hour before the session start time, though we recommend signing up earlier if you can).
The sessions are all the same - if you'd like to take part, you need only sign up for one session.
There is no obligation to attend a support session, but we strongly recommend that you do.

Almost all people in previous years who had problems, were people who did not attend a support session(!). We have highlighted some examples of the issues a tiny minority experienced, and how we resolved them, here. 
 
Comments from previous attendees
The event was super helpful: I thought prior that I knew most of the details surrounding Whereby and how to use it, but sitting in on the session covered a lot of important topics I had overlooked, and also provided helpful tips as to how to ensure as little goes wrong during the interview as possible! Being able to see a visual example of Whereby's software and the controls on the webpage definitely helped me to understand a few of the subjects I was on the fence about.
Lovely webinar that went into detail about what the interview process was going to look like online with many useful tips also given. Feeling much more at-ease with one aspect of the interviews now.
Everything was really well explained and with real live examples. Great for understanding how the software works.
Straight forward explanations and easy-to-follow videos have put me at ease ahead of the interview. I now feel I can focus on academics instead of technological issues.
It was genuinely helpful that the exact steps of logging in were shown. I feel a lot calmer now! 
Questions were promptly answered
The video demonstration and inclusion of photos provided a visual explanation of what to expect which was very helpful.