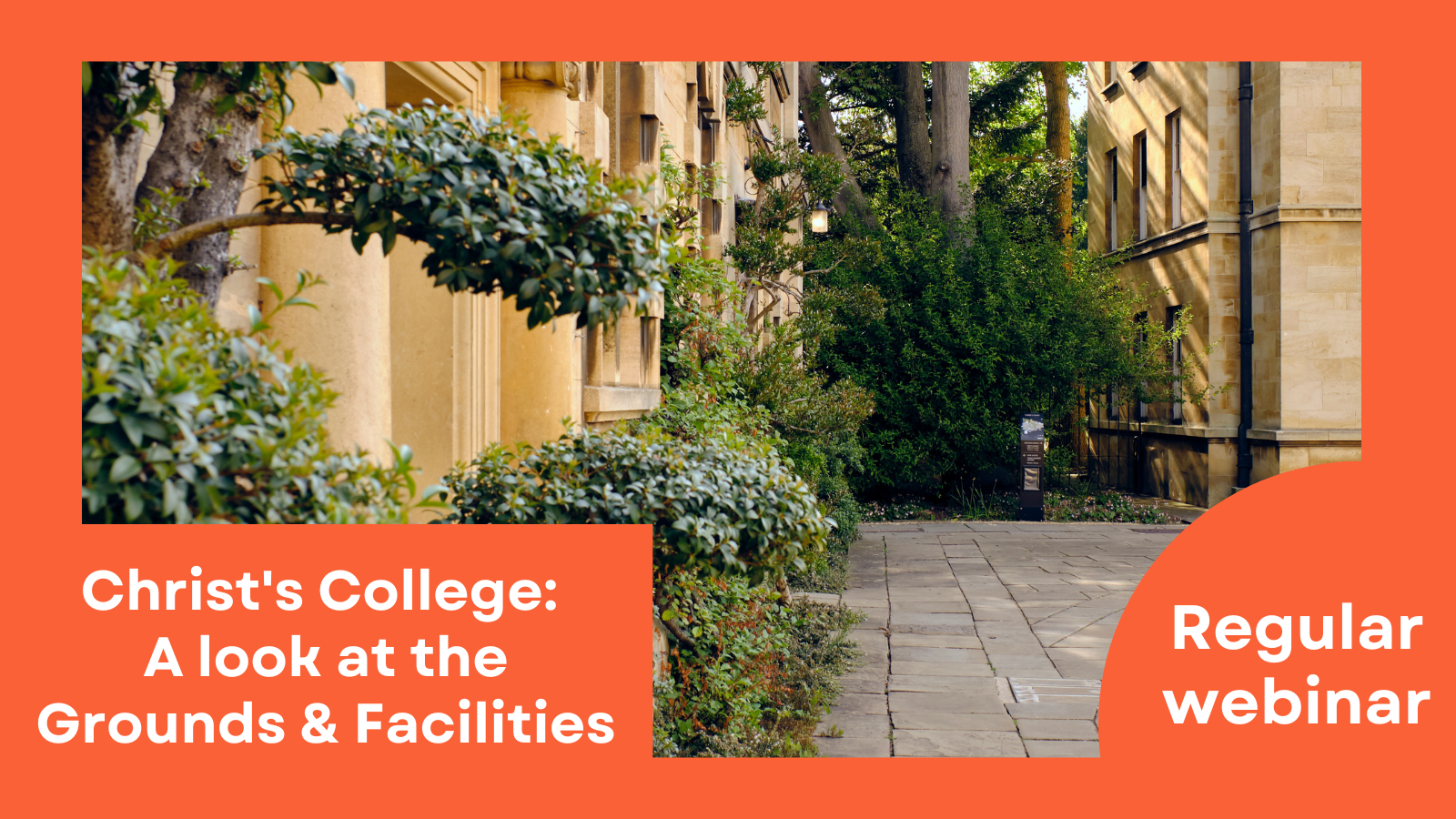 Why Study Chemical Engineering at Christ's?
Christ's usually welcomes a small, close-knit cohort of undergraduates, which means each student benefits from plenty of personalised guidance and individual attention.
Our graduates pursue further study or move into in various sectors, ranging from classical chemical engineering with major oil companies and public utilities, to financial services and management consulting. Some have opted to work in the food industry (for companies such as Mars), in consumer products (Unilever, P&G) or for well-known cosmetics companies.
 
Course content and structure
The course concentrates on the scientific principles that underpin the discipline. These principles are essential to develop processes and products that address some of the problems currently facing humanity. These include the energy transition away from fossil fuels, the need for sustainable food and water supplies as climate change occurs, and the provision of improved global healthcare solutions and therapeutics.
Please check the Department of Chemical Engineering and Biotehcnology website course structure page and the Chemical Engineering and Biotechology course information for more detail.
 
Teaching
Christ's College Director of Studies in Chemical Engineering is Dr Kamran Yunus. He can advise you on choosing options and arranges your twice-weekly 'supervisions'. During these small tutorial teaching sessions (usually in groups of two) you receive support and tuition tailored to your personal work. As other universities usually tutor in much larger groups, this approach is a real advantage of a Cambridge education.
If you'd like to pursue interests beyond Chemical Engineering, you can attend almost any other lecture at the University. Many students take advantage of this to learn or improve a foreign language. And there are plenty of academic societies which hold interesting events and talks – look out for the Cambridge University Chemical Engineering Society (CUCES)
 
What do our students think?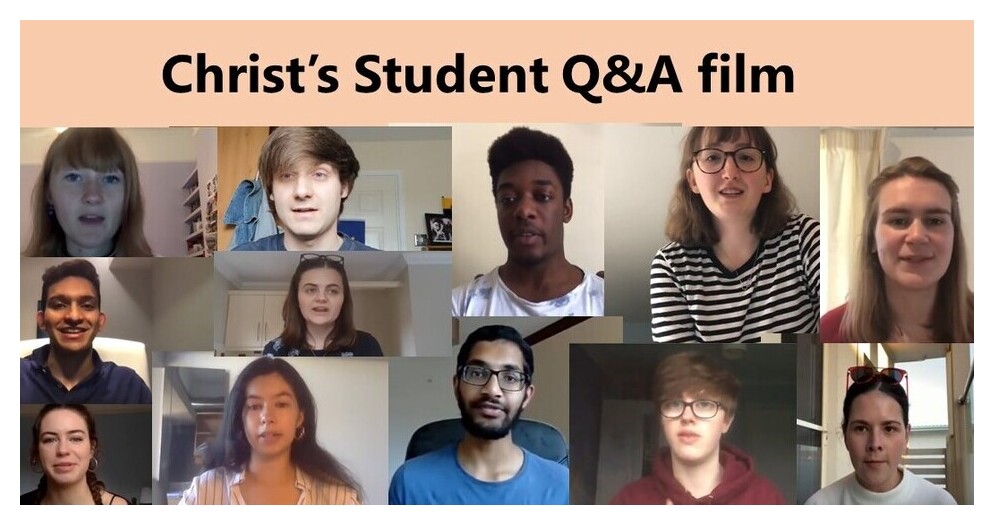 This is a new course for 2023 entry, but Dave studies Chemical Engineering in the old format here at Christ's College. He has written about his experiences in his student profile.
If you would like to hear from other Christ's students, please watch the Christ's student Q&A film, and visit our Student Profiles page.
How to apply
Visit How to Apply for full details and a timeline of the application process. We welcome applicants from all backgrounds and school types, all over the world. If you're applying from outside the UK, please read our international students section.
In your UCAS application, you should apply for:
Chemical Engineering and Biotechnology (UCAS code H810)
News
For students who apply for Chemical Engineering and Biotechnology in Oct 2023 (for 2024 or deferred 2025 entry) there's an admissions assessment to take that you'll need to register for. See NSAA Written Assessment
Note that there has been a relatively recent change for students applying for Chemical Engineering. You no longer study Engineering or Natural Sciences in the first year. Please check the Chemical Engineering and Biotechnology course details if you were unaware of this.

Subjects: what do you need?
Required A-level, IB Higher Level, Scottish Advanced Higher or equivalent subjects for Chemical Engineering and Biotechnology at Christ's are
Mathematics
Chemistry
one further Maths/Science subject (this means one further subject out of Physics, Further Maths or Biology)
For applicants taking the International Baccalareate the Mathematics option should be Higher Level 'Analysis and Approaches'
We have a section for applicants from Scotland with advice here.
If you want to study A level Further Mathematics but your school/college doesn't offer it, you might be able to get support through the Advanced Mathematics Support Programme.
NSAA written assessment (Pre-registration required)
All applicants for Chemical Engineering at Cambridge must sit the Natural Sciences Admissions Assessment (NSAA). The assessment takes places in your school, college or local testing centre, and you do the same assessment regardless of which college you apply to.
The NSAA assessments form part of our holistic admissions process and examine your academic abilities, knowledge-base and potential, rather than looking for any set score.
The same assessment is used regardless of which College you have applied to. When applying, it is important to be aware of the registration and assessment dates:
| | |
| --- | --- |
| 1 Sept 2023 | NSAA registration opens |
| 29 Sept 2023 (18:00 UK time)* | Chemical Engineering applicants must be registered to take the Natural Sciences Admissions Assessment (NSAA). See how to be registered. You should ask for your candidate number before the deadline as proof that you are registered. |
| 18 October 2023 | Chemical Engineering applicants sit the NSAA at schools and Test Centres around the world. |

* Please note that open centres may set an earlier deadline for accepting entries, and it is your responsibility to check if this applies at your centre.
Information about the assessment, including sample papers and subject content, is available on the University Admissions website from March each year.
Interviews
If we invite you for interviews, these usually take place in late November or early December.  For the last three years interviews have been online and students have been interviewed either at home (in most cases) or at school (if easier). Those invited for Cambridge interviews are normally interviewed for 35-50 minutes in total. At Christ's, we usually split the time into two interviews with subject-relevant academics.
During the interviews we might ask you about topics you're not familiar with. Our aim is to assess your innate engineering and/or scientific ability when working through unprepared questions and see how quickly you absorb new ideas. It's not about catching you out. We help you work through unseen problems and ask you to think out loud as you tackle them, so we understand your individual approach.
Further, more general information about interviews (including two useful films) is available in the Cambridge interviews section, and it's worth also having a look at supervisions (short film here), as interviews are similar to what you do every week as a Cambridge student.
Offers
At Christ's we don't have fixed quotas for places, so the number of students we admit in any year depends on the strengths of the applicants. In Chemical Engineering, we aim to admit at least two students each year.
We define the terms of each offer individually, but a typical offer for Chemical Engineering is:
A*A*A at A-level (you must pass any practical assessments for science subjects)
42 points overall in the International Baccalaureate with 7,7,6 in relevant Higher Level subjects
A1, A1, A2 in three relevant Scottish Advanced Highers (See the ChemEng & Biotech page in our Applying from Scotland section)
If you're taking another qualification, we expect you to be working at or close to the top of the mark range i.e.

Option Internationale du Baccalaureat: at least 17/20 overall, with 17 or 18 in relevant subjects
European Baccalaureate: at least 85% overall, with 9/10 in relevant subjects
Read about offer levels in other exam systems and international entrance requirements.
We require A-level students to complete and pass the practical assessment in science subjects.
If you will have finished school when you apply, read about post-qualification applications.
 
Helpful resources
Come to an Open Day or Webinar
Online events: Our open days and events page advertises online opportunities as well as events you can attend in Cambridge (in normal times). These include our regular webinars from February until August, and our College Open Days in October, February and September.
Coming to a Christ's College Open Day is a good way to find out more about the College. You can get a feel for the place and ask current students and staff all about studying Chemical Engineering here.
Want to know more?
For a fuller picture of what the course involves, please take a look at Undergraduate Chemical Engineering admissions on the University website and visit the Department of Chemical Engineering and Biotechnology too.
If you have any other queries, please send them to admissions@christs.cam.ac.uk and we'll help however we can.
Undergraduate Admissions / Subject list / How to apply / Why Christ's?