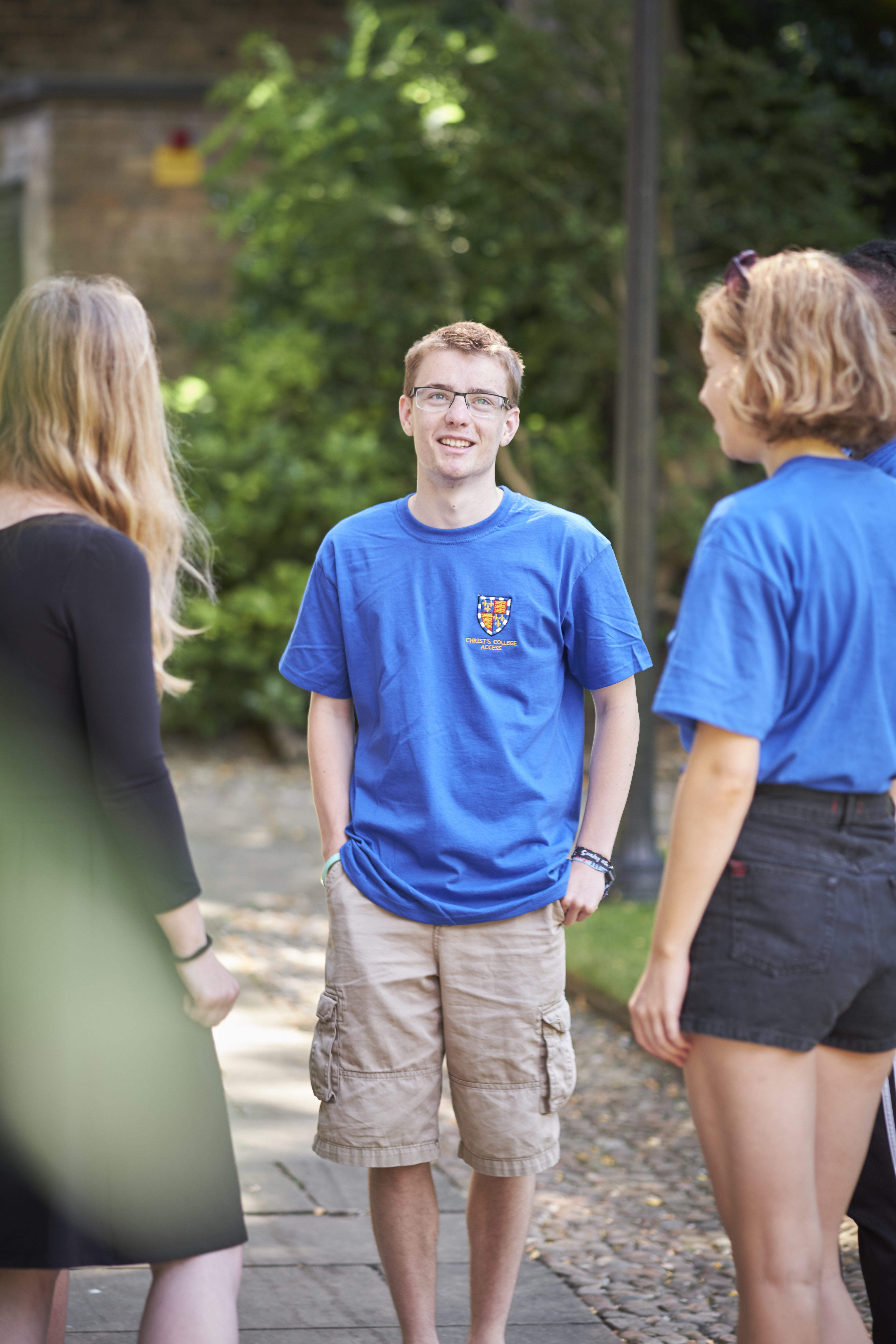 On this page you can read comments from students who attended: 
College Open Days
The lectures were incredibly informative and have greatly inspired me to continue to drive for a place to study Medicine. All the staff were warm and welcoming (even on a slightly miserable day!) and the students' enthusiasm was clear. The college itself is beautiful, rich with history, and situated in the heart of an equally beautiful city.
Before we even arrived, we felt welcome and so appreciated the personal and comprehensive correspondence which assisted greatly in our planning of the trip. The students were friendly and helpful, the tutors informative and interactive, and we were so impressed with the the college itself.
I found the subject-specific meetings really informative as I got to ask detailed questions that aren't necessarily answered online.
I found the experience very useful and expect that it will greatly aid not only my application, but also my goals and revision programme for the next few months.
I really enjoyed the Q&A with the students - it was great hearing about the college from their perspective. The most informative part was when we split into groups and I was able to hear specifically about what the course consists of.
The informal lunch was surprisingly informative, as there were many college students around answering questions in a relaxed setting.
What I was pleasantly surprised with was hearing how Christ's takes into account each person's admission individually, thinking about the standard of school they go to and the results they achieve at a school of that calibre.
All the questions I had before the open day were either answered in the initial talk, or by the students on the tour. They were very helpful and knew a lot about the college. I was amazed by the facilities there, and the fact that the students were so loyal to Christ's shows that they are happy there.
I really enjoyed the tour around college. It was great to be able to talk to current students doing your subject in an informal way and I felt really comfortable to ask any questions. All of the current students were really friendly and approachable. Everyone was enthusiastic and seemed very proud to show us around their college which I definitely haven't found at other universities!
I found the Questions and Answers session with the Directors of Studies very useful, and I thought that the opportunity to socialise not only with students at Christ's, but with those looking to apply to Christ's, was the most enjoyable, and is probably what has motivated me the most! There wasn't really anything I can think of that wasn't covered, all my questions were answered, I saw everything that I wanted to see, and I found the day thoroughly engaging and informative.
I enjoyed talking to the tutors and I was made to feel at home. The staff were the best part of Christ's, and their efforts to make me feel relaxed. I was scared before of whether I would feel comfortable and not only the staff but the students were extremely friendly.
Meeting the Directors of Study for my subject was an opportunity I found so helpful. Having the ability to ask my questions and receiving information I would never have thought to have received from my potential interviewers was fantastic.
Attending the Open Day has made me realise that I need to think very carefully before applying and that I need to scrutinise the course in more depth before making any decision.
I found the introduction to Christ's College very interesting and enlightening, especially on the subject of personal statements. However, to me, the most productive part of the day was the college tour which gave me a very good overview of what the life of a student in Cambridge is all about.
It was a wonderful experience and I really got a good impression from the outstanding atmosphere and rapport with the students and teachers. It appears a wonderful place to be :D
I found the talk with the Director of Studies extremely helpful, especially as it was done informally and in small groups, meaning that I didn't feel inhibited when asking questions. Having a chat with current students about life at Christ's was also really good, as they provided a perspective which you don't really get when reading information on the website and the prospectus. 
For more information, please see:
"I enjoyed talking to the tutors and I was made to feel at home."
A prospective student on a College Open Day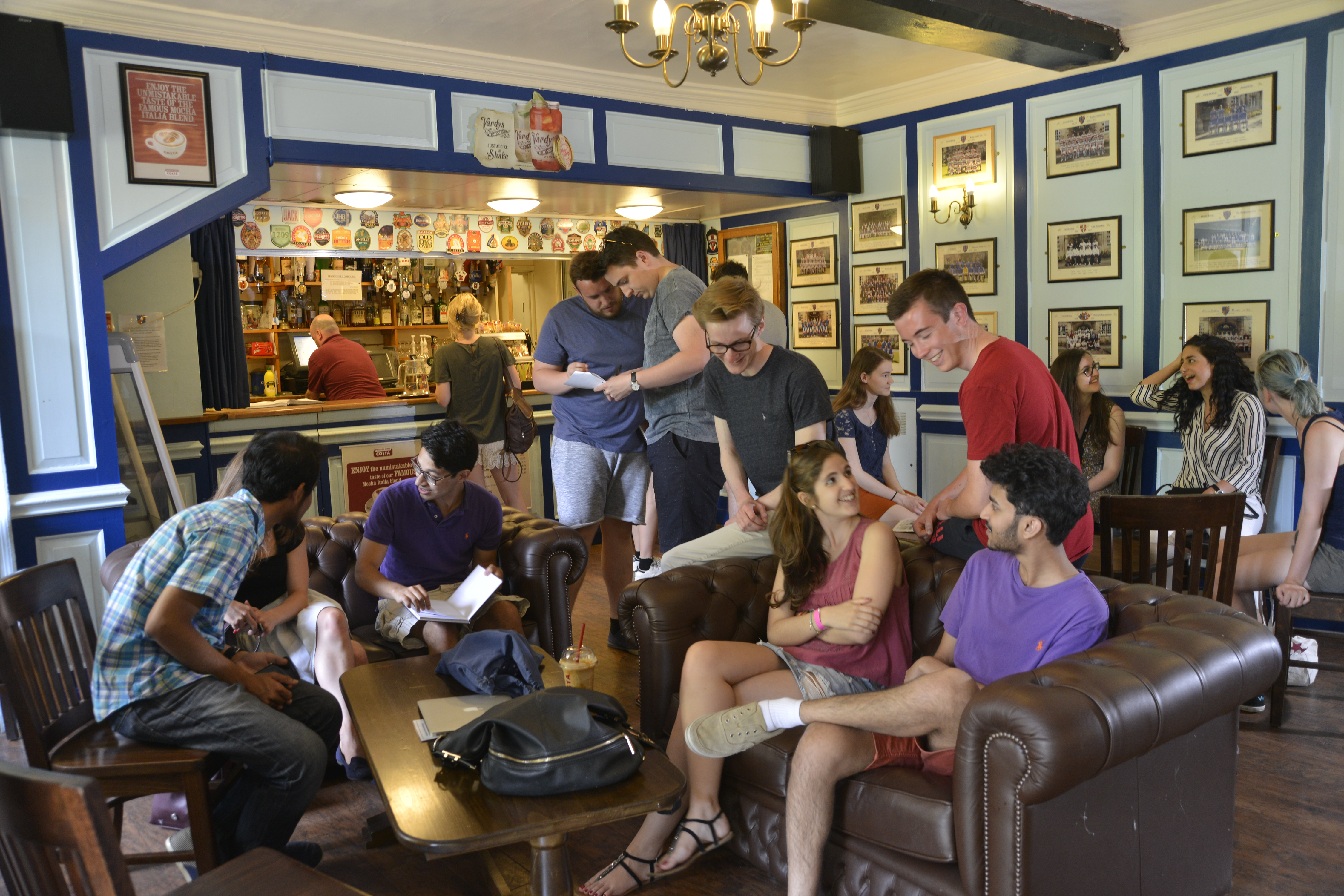 Subject Taster Day
I found that the taster day helped to highlight the level of study required and the calibre of the other potential students. Talking to the staff and other students has really reinforced my desire to apply to Cambridge and to concentrate my efforts in making my application as competitive as possible, and I feel much more confident in doing so. Also, the insight into the collegiate system is very helpful, as this is quite different to other universities I have visited.
It was very helpful being talked through the application process. I also enjoyed all the talks.
I now understand more what is involved in a Natural Sciences degree and that it is most likely something I'm very interested in applying for. I also know more about the application process to apply to Cambridge and what it might be like living there. I got to meet people with similar interests to me and hear their ideas about what they are interested in studying and why.
The workshop really set me to start questioning things I had previously overlooked. This taster day also gave me the opportunity to see whether I could keep up with the lecture pace (I could) and to finally meet others who share my interests and ambitions.
I've learnt a lot more about the flexibility of he course and what is expected of me as an applicant. 
I received very thorough information on how to make my application as strong as possible. I found out more about life at Cambridge, the kind of things I would be studying throughout the course, and the format of the teaching. Lastly I had a really enjoyable day meeting other students in the same position as me, and meeting the brilliant fellows of Christ's College.
Beforehand I wasn't really considering going but now I'm fairly certain I want to apply!
The lectures addressed areas of the subject in more detail and a different perspective from my AS Level course. I also felt very lucky to have had some one-on-one time with the professors at the end of the lectures to discuss questions I had. 
The information given regarding the application process was very helpful and reduced my anxiety over the lack of information I have received from my school. I now feel that there is information available to enable me to manage my Cambridge application and to ensure that I make a strong application based on my abilities. 
I got lots of new and interesting info about Charles Darwin and clarity on Cambridge as a university, the colleges and the application process. 
I found the admissions talk informative and encouraging, dispelling my misconceptions and affirming my motivation to make an application.
I found the lectures very interesting and informative and I would recommend the day to anyone interested in studying biological or otherwise natural sciences at university.
For more information, please see:
 "I had a really enjoyable day meeting other students in the same position as me, and meeting the brilliant fellows of Christ's College."
A prospective student on the Biological Sciences taster day
Maths Open Day 
I really liked the lecture on mathematics. I thought the information about STEP and general offers was very useful. I also liked being able to see the mathematical director of studies and having the option to ask him questions. It was great being able to have a tour and talk to the students at Christ's.
It has definitely made me feel a lot more confident about applying to Cambridge. The whole day was very welcoming and the lectures were challenging, but embellished with charm and humour that was simply brilliant. Christ's has become my top choice since the open day, seeming to be a wonderful college all round, with impressive resources and weekly one-to-one supervisions.
The open day helped to clarify some details on the course structure which made me realise I would be better suited to another university. My experience nonetheless was very positive and would definitely have made me more likely to apply otherwise. 
It gave me great insight into what I can expect from studying Mathematics at Cambridge in the future. Such lecture styles are not something one can come across at school, therefore I relished the opportunity to have such an insight into what studying Mathematics at Cambridge would be like.
I enjoyed the tour of the college by the students as it helped me to picture myself in the environment of Christ's.
For more information, please see:
"It has definitely made me feel a lot more confident about applying to Cambridge."
A prospective student on the maths open day