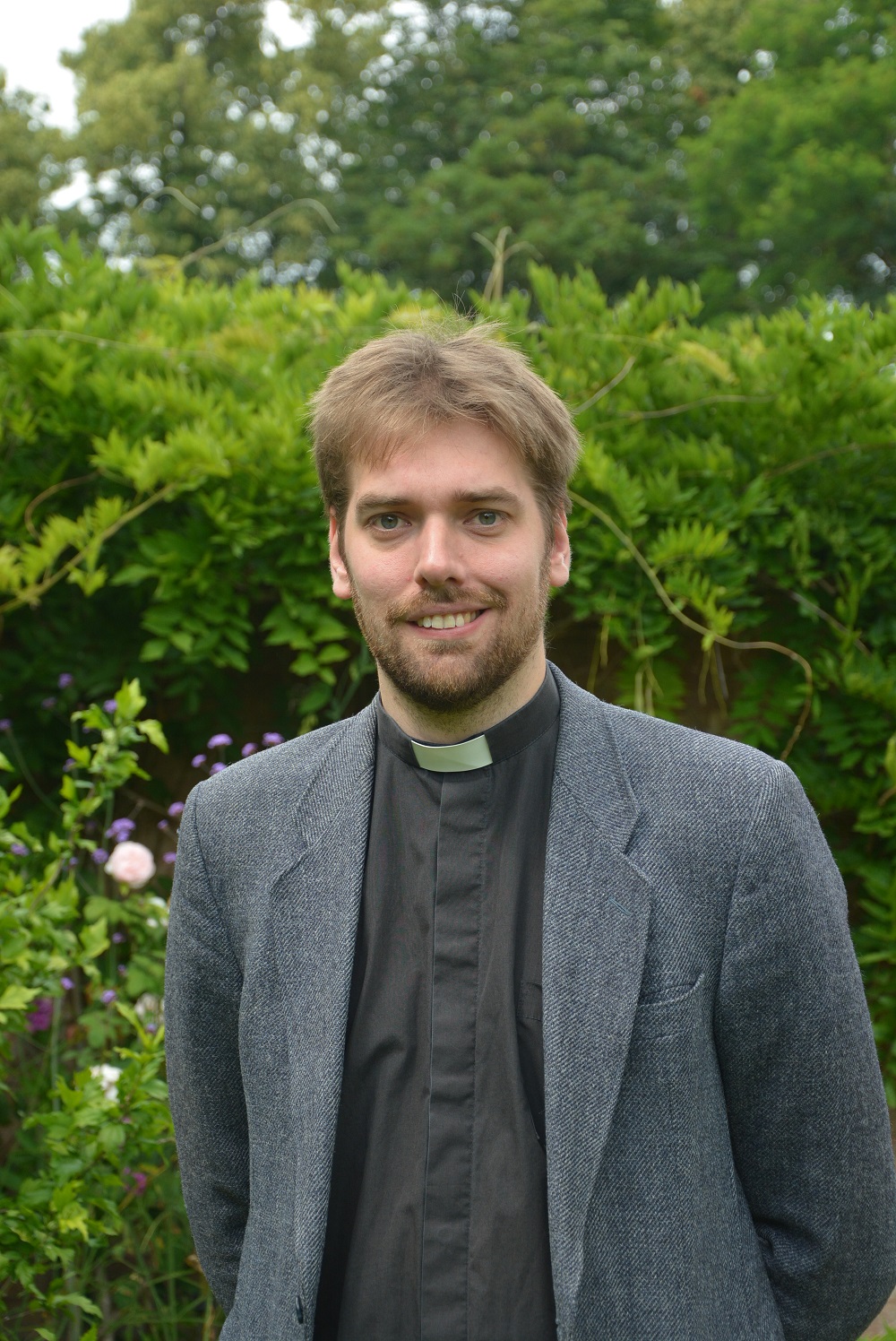 Bob grew up in Surrey (although he also spent three years in Tokyo). He read history at Peterhouse, Cambridge, where he enjoyed playing an active role in the life of the chapel, and went on to train for ordination at Ridley Hall. He has been ordained in the Church of England since 2015.
Before coming to Christ's, Bob was a curate in Cambridge while completing a doctorate at Sidney Sussex College in early medieval history (the period that used to be unfairly known as 'the dark ages'). He has also worked as historian-in-residence at Christian Heritage, based at the Round Church.
He is married to Alice, who grew up in Normandy and is a Reformation historian. Bob and Alice met through rowing (which Bob still coaches occasionally) and enjoy travelling and long country walks. Bob has also been known to talk about Star Wars from time to time. They have two daughters, Florence and Astrid.  
As Chaplain, Bob is responsible for the life of the College Chapel and has a pastoral role among all members of the College community. He is available to speak in confidence to any member of college, on any matter. His rooms are in Second Court (A1), and he can also be contacted by email (rae32@cam.ac.uk).
***
As a Director of Studies, Bob oversees the study of Theology, Religion, and Philosophy of Religion at Christ's. In the Divinity Faculty he teaches papers A4 (Christianity and the Transformation of Culture) and B6 (Christianity in Late Antiquity), and in the Faculty of History, Part I Paper 13 (European history, 31BC-900AD). 
His own work focuses on the role of theology in society in western Europe after the fall of the Roman Empire, especially the relationship between God and history. He has written about this on the subjects of religious violence, education, law and legislative reform, the question of the secular, and the reception of ancient learning. He is on the committee for the Ecclesiastical History Society and you can read more about his work at their blog here and here.